Reconnection and a big gift from nature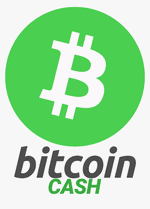 Hello friends,
It's been about 3 days since I last updated my posts. Though I would have completed the topic I've been treating for sometimes now which is OVERCOMING ADDICTIONS: MASTURBATION AND PORNOGRAPHY, but I got distracted by two major things; first: one of my long time very close friend came visiting from a very far place, so that directly took away my time. We talk, laughed, prayed and infact did all the reconnection stuffs. It was really fun. You can imagine that feeling you have when you see a friend after a long period of time and you get to interact facially with them not on the phone. Well, just when I was about to break loose from that fellowship, another great event came to place.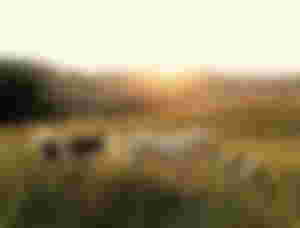 On the night of Friday, I was outside with my dog and although I do play with her a lot, but that night she was just so restless and constantly coming to me whimpering almost like she was communicating some thing to me and I couldn't grasp it. Anyways I tried the best I could; I check her body and found out she was shivering, so I clear an old wooden cabinet we have at our backyard and placed it inside. Yet she was not really comfortable. This, I first thought, might be attributed to the fact that she was pregnant. So I brought out some old clothes and placed them in the cabinet. That did the magic, she entered and you could literally see the ease in her expression.
The next day been Saturday, I was outside clearing the surrounding with my friend when my mom suddenly came running to me and told me to come urgently to the backyard. With the expression on her face and the direction she was taking me to, I could already discern what was happening. Yes I was surprised because I wasn't really expecting it yet. Long story short, when we got to the backyard, I could hear a faint sound coming from the cabinet and when I looked inside it, lo and behold! My dog was giving birth. I was elated. I was really really happy. Because this is the first birth of my dog though not the first one I am witnessing cos I have seen my previous dog give birth. But this is the very first time I will witness the whole process; from the breathing to the pushing to the birth and then to the cutting of umbilical cords by the mother. Gosh! It was as scary as it was wonderful.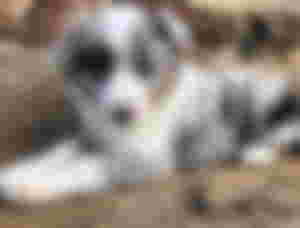 I almost left off I was doing and started preparing for the post natal stage of my dog. I and my mom had to wait for like 3 to 4 hours for the dog to completely deliver. That's just the way it is. It always take hours. I remember the time my previous dog gave birth to 8 puppies, we had to go to bed since we couldn't wait through out the night. She delivered the last one in the early hours of the morning.
When she finally delivered it was just 3 bit I'm happy cos when I checked their gender, it was 2 female and one male. And that's good for business, right? After that, we introduced her and the new puppies to a new place nicely prepared for them. I almost spent the remaining part of the evening with them. I am always fascinated by nature and animals especially, I guess that's why my best channel on the dish is Nat Geo wild😁
I had to retract myself from their abode to go and join my friend and continue our talks we had earlier on. I slept well that night with a big smile on my face. Yeah, I may sound kind of childish and all that, but I am who I am, a real nature and animals lover ❤️ You know even the Bible says it that the wicked is cruel towards animals but a righteous and prudent man is kind towards his animals. And whether you accept it or not, one of those things God has inputted in you to take care of apart from your destiny, family and work is the creatures of God which includes animals and other living things.
On the morning of the next day which is Sunday, Immediately I stepped out of the house and the dog heard my voice, she jumped out of her cage to come say 'hello mi owner, hope you woke up strong?' 😂😂 Just kidding though she truly ran towards me and was jumping and waging it tail at me. I guess she was really happy she's delivered her puppies. So a cute moment.
Let me not make you jealous of my dog and her puppies 😂😁 I haven't taken any pictures of her and her puppies yet, hi I'd be sure to do that and maybe share them here so you can see them and appreciate the work of the great Creator.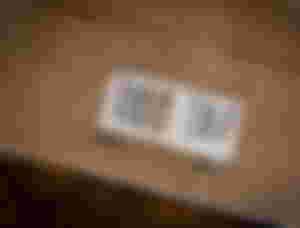 That will be all for now friends. Thanks for reading this article and my sincere apologies to all those awaiting the last release of the previous topic. Please be patient with me. I'll surely complete it, I promise. I appreciate you all my viewers and subscribers once again. Stay lit🔥