I met the popular Shepherd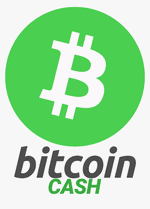 Hello Readcashers,
I know most of us are probably smiling seeing the crypto charts are green everywhere. I personally couldn't withhold my joy at the sight of such beauties 🤩 Even as many are rejoicing and jubilating, some are probably regretting their actions of selling their asset due to FUD. But either case, I really hope the lines keep getting greener and BCH soaring higher🕊️
Yesterday while I stood outside in front of my balcony, I saw some herdsmen taking their cattle out for walk and to graze on some grasses. When I say herdsmen I meant the good ones o (the Nigerians in the house will understand what I mean by this😂). As I looked at them, I suddenly remembered a portion of the Bible and my heart raced with such pure love and ecstacy. It was overwhelming I must confess. It such a nice thing to watch the Bible play out in front of you. Below is the Bible verse;
Psalm 23:

The Lord is my Shepherd I shall not want.

He makes me to lie down in green pastures, he leads me beside the still waters.

He restores my soul, he leads me in the path of righteousness for his name sake.

Surely, though I walk through the valley of the shadow of death, I shall fear no evil; for you are with me; for your rod and staff comforts me.

You prepare a travel before me in the presence of my enemies. You anoint my heart with oil; my cup runs over

Certainly, goodness and mercy shall follow me all the days of my life and I shall dwell in the house of the Lord forever and ever Amen.
My Goodness! Such amazing and love filled verse. Let me give a quick insight about the writer of this prophetic yet love inspiring book. David, a king in ancient Israel is the writer of this book. He was formerly a Shepherd. Infact he had been a Shepherd since he was a little boy one can say he used most of his childhood in the bush tending to his father's sheep. It was not a pleasant experience for any boy of you ask me since he will definitely miss out of those childhood plays and enjoyments.
Well even at this, David didn't allow this vacancy get into his head, rather he did his Shepherd work with all diligience and truthfulness not knowing that there is a God up there in heaven looking at his actions and already recommending him for a higher level of shepherding; that is to lead and tend to his people as a king! No wonder the Bible says whatever you find your hands doing do with all diligence. Let's leave that; so, David had been in the forest and knows how a true Shepherd looks after his flocks and when he recounts the way God has been dealing with him, he concluded that truly God has been a good Shepherd. And this made him write a Psalm about she Shepherd side of God. Let have a quick break down of this Psalm shall we;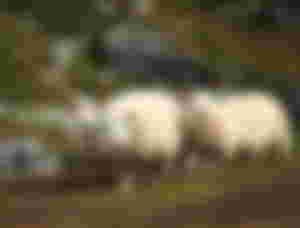 The Lord's is my Shepherd, I shall not want. This is a short but very extremely important verse because it shows clearly who you believe in and who you rely on. I don't want because I have some certain amount of money in bank or because I have people that can help me. Good as those things were, they are only there for a while and can fail at anytime. Rather I want want or be in lack because God is my Shepherd. Oh! What amazing reality and security. Now, can you answer this question: what is your security? Who is your Shepherd?

He makes me lie down in green pastures he restores my soul. One of the works of a true Shepherd is to take his flocks to where there is sufficient and rich grasses to graze upon. It has been observed that herdsman can treks miles or even go cross-country or even cross continents just to get to where there are richer and more abundant grasses for there animals to graze upon. So also is it with God, he is able to take one from a place of desolation to a place of abundance. He knows how to take you from where there is shortage to a land flowing with milk and honey. Just stick to his leadings and you won't be put to shame. He is the only person that can truly give you bread and nor recount it into you. He knows what you need, hence you don't need to worry or have unnecessary anxiety because of your needs, for he care for you more than you care for your own life.

He restores my soul and leads me in the path of righteousness: One of the undeniable things that can ever happen to anyone is weariness and fatigue. There is a saying that even the rich cries. Whenever we get to a certain place in our lives we feel down casted and helpless, we feel like it's not going to be alright anymore, we may feel like the sun won't shine it light on out way anymore but in all this, the great Shepherd is there to provide rest and refuge for our soul. Jesus said in John; come into me all that under stress and heavily laden, I will give rest to your soul. He doesn't only mean in monetary times only, he also meant the emotional times as well. I met with a young and extremely wealthy man about 2 years ago when I and some of my Brethen went out for evangelism. While I converse with the man to introduce him to Jesus, he sudden bursted into a very sorrowful heart cry. He said as young as he is, he has several cars worth millions of naira and that he give atleast 1 million naira to his girlfriend every month (that's about $20000). He said he has there big mansions, one for him, one for his mom and one for lease. He mentioned some other things he had but in all this he said with a captivating sorrow 'I HAVE NO PEACE!' I was so moved with his confession. It made it seemed like he had nothing at all. Like as if he were a poor beggar living a life of misery. But I was glad I was there with the solution to his problem. So I introduce him to Jesus and right there on the spot he received his peace for Jesus is the prince of peace. Jesus was the corner Stone he needed to fill the vacancy in his heart for he is the good Shepherd. So why not run to him today? Truly truly, he awaits you! Don't miss out on this grace. Shalom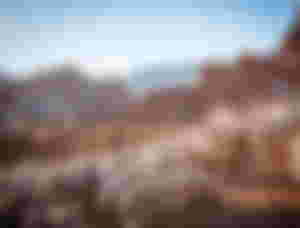 Thanks for reading this article. Remember the great Shepherd awaits you, don't wait till tomorrow, it might be too late.