Ever feel attached to something even though it may feel worthless to others?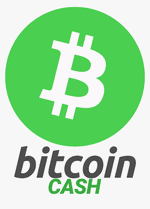 Hello Mes Amis,
I woke up quite late today which is unusual. Although I have been sleeping quite late since last week but I have not woken up as late as I did today. I woke up around 8:30 or there about. This is the latest I have woken up since about two weeks ago. It was even my neighbor that woke me up. She was about to lock the main burglary thereby locking me inside the house. I had to quickly jump up from my bed and shout that I was still inside so she won't lock me in. She was shocked that I was still inside due to the fact that I don't really come out quite often nor do I interact with my immediate neighbor. Since my padi padi neighbors are yet to resume.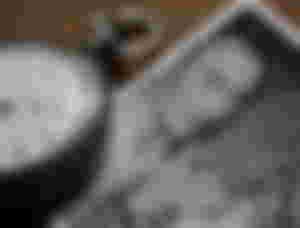 Coming to the main topic, have you ever feel attached to something no matter how worthy or worthless they may? Whether it being a certain person, or object or idea, we all have something we hold dear to our hearts. I personally have had quite experiences of things like that. While I was a kid, there was this really cool toy my sister bought me as a Christmas gift. It was an automated remote controlled toy car. It was designed like a military armoured car with very big tires and some military figures attached to it which can be removed and bent to desired shapes and postures. The car had just what a kid like me would dream of as an awesome toy. I would play with it till I get tired (and I don't get tired of playing with it easily). I grew so attached to this toy so much that it drew me away from my circle of friends as I was always playing with it. Although some of my friends play with too, but I would quickly snatch it from them and run aways with it. I guess it became what that goblin in 'Lord of the rings' calls "My precious" cos it really seemed like a precious thing to me then.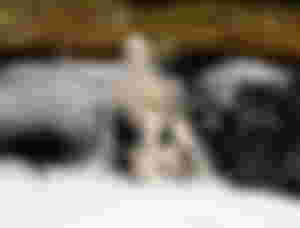 I remember the day the you finally broke. It all started when I was playing with it and a friend of my snatched the remote form me and drove it on a very rough surface. The result was that the tire got removes hence making the toy summersaulted about 3 or 4 times. Some of the body parts got scratch and torn and I was so angry and sad at the same time. Thank God for the quick intervention of an elder around, I and that friend could have fought to the death (that was my plan anyways 😂). This boy was someone that was very close to me then. In fact we live in the same house and did a lot of things together. We have even fought off a thieve before but because of that incident, we didn't talk for like 2 months or so till our parents intervened. At the end, moved on although I didn't forget about the toy car easily, how could I? I spent a lot of time with it hence the memories of it was very much alive in my head. My mom even told me I do speak of it in my dreams. Hence, if you want to really give your best to something or someone, give them your time. Well, I forgot about it when my mom bought another toy much cooler than the first although, I didn't spent time with like I did with the first one.
That's just an example of an object I somewhat grew attached to as a kid. I remember also when my mom grew attached to a brand of phone she bought at that time. What's was the name again? I think it was a Tecno pad handset. Then, Android was just been introduced to the world. To be honest, that phone had some new graphics and easy to use navigations. My dad told my mom that he was going to get her a Samsung handset (an open and close type that was very much in Vogue then) and she would give my sister the Tecno with her. But she declined to the last saying she would not give up her phone for some other one. Rather she prefers to use that one even though it is old and Almost outdated while my sister should be given the new phone. The reason Why she grew so attached to that phone still eludes me. She would rather use an old phone than take a new one? There the time the phone was faulty and she took it to a repairman. They did all they could but could not resurrect the phone back to life. Due to my mom's persistence she ended up been dupped by those guys. She paid an amount she could have used to get a new one for the repair and at the end, it was repaired.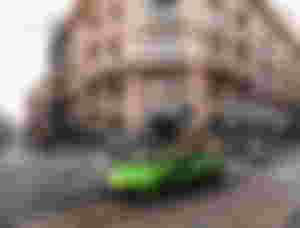 Maybe yours is a certain person or a certain smell or object or mindset, all I know is there that one thing you would have grow attached to. This brings the story of a housewife figure in Faceless to memory. She was so attached to her old rickety car that she even gave it a name and would even talk to it though non intentional but out of frustration. Her husband advised her to sell off the car and take some money from his account to buy a new one but it just seemed to the woman that her husband is been wicked and inconsiderate. Funny right? 😂
I guess humans can grow so attached to things that letting it go will look like the world is about to come to an end. I think this is why some people find is quite hard to leave their spouses when they are in a toxic relationship. They may think letting them go is equivalent to dying or creating a space no one can fill. But isn't that an illusion and a great deception nature as placed on us? Perhaps we placed it on ourselves, because when we eventually lose that thing, another which may be far better in all comparison to that one comes along and we quickly forget out pain and sorrow.
So, dear friend, is there something you've grown attached to and it seems losing it is not an option? Let me know in the comment section. Currently, I am having a weird attachment to a certain cloth, maybe I'll go buy a better before it durability expires, what do you think?🤔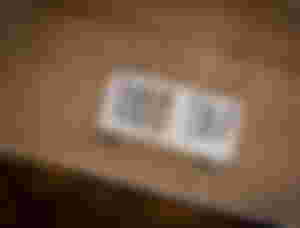 Ari gato friends for reading this article. See you soon