Here I am giving out reasons (read carefully, very important) why you should adopt Bitcoin Cash (BCH) instead of Bitcoin (BTC):-

Very first reason, Bitcoin is supposed to be 'Peer to Peer Electronic cash', the vision which was seen by Satoshi Nakamato. But in reality it isn't for the simple reason i.e. So called Digital Gold. This isn't supposed to be and wasn't intended by the Creator!. Bitcoin Cash isn't Digital Gold but 'Digital Savior' for Peer to Peer.

Bitcoin Transaction fees is supposed to be low as much as that any amount could be sent at a low cost. As of writing this article, BTC tranaction fees is around $4 while BCH tranaction fees is $0.0014. See the difference yourself here https://bitcoinfees.cash

Bitcoin doesn't allow 'Smart Contracts' while Bitcoin Cash will allow 'Smart Contracts'. Smart contracts are the type of contract in digital form (having code-base rule that self executes when certain conditions are met). (Optional to read https://cointelegraph.com/ethereum-for-beginners/what-are-smart-contracts-guide-for-beginners )

'Bank The Unbanked', yes it is true that it was supposed to be allow access to services such as a electronic cash payment for those who doesn't have Bank. But in reality, high transaction fees and tag as Digital Gold doesn't seem to fit this vision. Here, BCH has a way to Bank the Unbanked. Eatbch, read.cash and many more projects are in the way to facilitate this.

Bitcoin Cash is now spreading worldwide in case of Merchants Payment Acceptance while at the same time Bitcoin is losing them. https://read.cash/@CryptoSmart/updated-bch-4500-merchants-accept-bch-in-world-and-new-12500-people-adopted-bch-via-readcash-e8858058

OMG! Bitcoin network is supposed to be 'Reliable' for those who couldn't afford high transaction cost. But, in reality, if you don't pay high transaction fees, your transaction confirmation could made you wait for several hours/days. In case of BCH, having high capacity to handle many transactions , it is fast and secure (here discretion goes to Miner for Bitcoin if they willing to accept low transaction fees).

Bitcoin block size is limit to 1MB while Bitcoin cash is On-Scaling chain. That's the very reason Bitcoin Cash network is secure and high transaction capacity.

For Merchants:- Bitcoin doesn't allow '0-Conf' while Bitcoin Cash has '0-Conf' record as soon as customer sends payment to merchants and also prevent 'Double Spending Attack'.

Concluding:- Bitcoin Cash is censorship resistant while Bitcoin is not.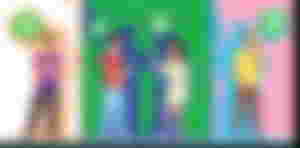 Bitcoin Cash as a peer to peer with truly decentralized is awaiting next milestone for the present and next generation to see here.
Thanks for reading. I hope you can see now why #BCH and not #BTC.