Binance Coin Gains 17% on Bitcoin in July but Can 'IEO Season' Happen? ;

Ethereum's Buterin Calls DeFi-powered Yield Farming 'Unsustainable';

DeFi's Fairness Questioned as 'Super Users' Dominate;

Japan's Biggest Bank to Launch Digital Token Before End of FY2020;

PayPal Makes Secretive Crypto 'Steps';

🗞 Daily Crypto Calendar, July, 15th 💰
Welcome to the Daily Crypto News: A complete Press Review, Coin Calendar and Trading Analysis. Enjoy!
As the price of Bitcoin (BTC) has been slowly consolidating over the past few months, altcoins have been taking the spotlight. Recently, massive moves were made by Chainlink (LINK), Zilliqa (ZIL) and Elrond (ERD) and that's just naming a few of the more popular altcoins.
The latter of the three is an IEO (Initial Exchange Offering), meaning, investors' eyes are automatically focused on Binance Coin (BNB), which has outperformed Bitcoin so far this month by roughly 17%. Moreover, if the price of Binance Coin starts to move, typically the IEO tokens typically follow suit.
BBNB price breaks above the 100 and 200-day moving average
As shown on the chart below, this week the BNB/BTC pair is breaking above the 100-day and 200-day moving average. This is a crucial breakthrough, as in previous times it marked the start of a new rally.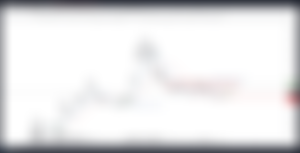 As the daily chart shows below, BNB made a double bottom structure, after which a slight rally occurred.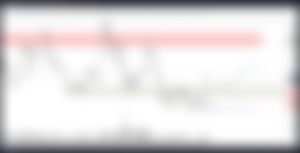 Ethereum (ETH) Co-founder Vitalik Buterin said he has a bit of "love and hate" for the influx of decentralized finance (DeFi) apps that have been built on the network of late – although he labeled them "valuable and essential" to the blockchain's community.
Speaking in an interview with Ryan Sean Adams, Founder of crypto investment company Mythos Capital and creator of the Bankless program. Buterin also criticized so-called yield farmers, and said that the high interest rates that some liquidity providers are collecting would prove "unsustainable in the long-term."
Liquidity mining is closely related to yield farming, a strategy adopted by crypto liquidity providers to ensure they maximize returns by putting their capital in DeFi platforms.
Buterin said,
"But the reality is that these interest rates do not reflect on anything that is remotely sustainable. It's just a temporary promotion that was created by printing a bunch of compound tokens, and you can't just keep printing compound tokens forever."
Massive growth in decentralized finance over the past three months has been accompanied by a big increase in the number of 'super users' who dominate the sector.
Along with the prevalence of trading bots, it has raised questions over the fairness and openness of the DeFi ecosystem. Messari researcher, Mason Nystrom tweeted earlier today about the big jump in super users:
"DeFi super users (users with over 100 transactions) have grown nearly 20% in just three months. Uniswap alone grew 50% in Q2 and has 1625 super users."
Is DeFi really fair and open?
The dominance of super users in DeFi raises questions of fairness. Synthetix founder, Kain Warwick touched on this issue in a series of Tweets yesterday suggesting that a fair and efficient market could lead to 'unfair' seeming results.
"Something that comes up fairly regularly in the Synthetix discord is the concept of efficiency + openness vs fairness. If a system is designed such that it is totally open, then players (e.g. liquidation bots) with a preexisting advantage will dominate, is that fair?"
The Japanese financial giant Mitsubishi UFJ Financial Group (MUFG) is set to issue its own long-awaited digital currency "in the second half of the current financial year," said its CEO.
Speaking to Mainichi, the company's CEO Hironori Kamezawa stated that the token had experienced no shortage of delays, but added that the ongoing coronavirus pandemic could necessitate an ahead-of-schedule launch for the token – with the country actively searching for alternatives to cash.
The company said that some 1 million merchants could be set to accept the token – a stablecoin to be pegged 1:1 with the yen – upon rollout through the company's partnership with the Recruit job platform. Late last year, the two companies announced plans to launch a mobile payment service and a joint "digital currency" company.
Payments giant PayPal confirmed that it has taken "unilateral and tangible steps" to "develop its capabilities" in the cryptoasset area.
In a letter to the European Commission (EC), dated March 2020, the company did not elaborate on these steps, taken since the inception of Facebook's Libra. In 2019, PayPal initially signed a non-binding letter of intent to participate in the Libra Association but left the project in the same year.
The letter is a response to the EC's public consultation on building an EU framework for markets in cryptoassets.
Quaterly Burn
Unofficial airdrop: "5 Billion VWV tokens will be distributed to XLM holders based on a snapshot of the Stellar bockchain on July 15"
"Join us on Wednesday, July 15 at 9:00 am PT / 12:00 pm ET for a presentation of Stellar Development Foundation's quarter in review."
Cardano (ADA), Crypto.com Coin (CRO), General Event (CRYPTO), FTX Token (FTT), IoTeX (IOTX), ShipChain (SHIP), Tael (WABI)
"Asia Blockchain Summit brings together the companies and people shaping the blockchain industry."
"Revealing 2 new partnerships in next 14 days!"
Grin is forking to v4.0.0.
"Mark your calendars: We're hosting a Live AMA with @thesixdragons developer @SLazopoulos in the Enjin Telegram!... July 15 at 3:00pm UTC"
Last Updates
➡️ Publish0x
➡️ UpTrennd
➡️ Minds
➡️ Hive
➡️ Twitter
➡️ Facebook
➡️ Be paid daily to browse with Brave Internet Browser
➡️ A secure and easy wallet to use: Atomic Wallet
Enjoyed this article?
Earn Bitcoin Cash by sharing it!
Explain
...and you will also help the author collect more tips.