12 Months Of Experience Using GOMO.pH Sim
It's been already 7 months when wrote my first review article GOMO Sim: Sulit nga ba? about the new competitive Telco GOMO.Ph. And here's the final review about it. This blog will consist the contents if GOMO is recommended for Filipino users who are still into the expensive data plans telcos?. Is GOMO worth it to buy? is GOMO good when it comes to its connectivity and data consuming for data users?
I bought a GOMo Sim card on October 19, 2021 due to the influence of my friends. They're using the SIM Card for playing online games like Mobile Legends , Clash of Clans. Apart from it, GOMO sim has the capability to convert the Megabytes to Calls or text using their official mobile application. Apart from it, their data has no expiration as long as you have remaining data, you can surf all sites.
Due to the influence, I ordered one on the online store(Shoppe). The price was about more than P300 Philippine Money, that was about $6 or more. I chose the "Cash On Delivery" method to avoid any possible scam if the store is legit. That was the time that GOMO sim is only buyable via online stores. Unlike now, you can just buy from the physical stores near you.
I've waited 10 days before my oreder arrived in my place. That's a long days travel for just a Sim Card xD but still, legit and well packaged when I opened the parcel from J&T. I tried the sim immediately. Anyway, when you buy it, the sim card has free 30GB with no expiration with it. I inserted the sim and the problem is, it has no connection in my area ( which is obviously a provincial place).
I travel out of my place and tried the sim card. The connection was surprised me, for a mobile data, you can really experience a 50mbps which is not normal for the data users in the Philippines Lol. The sim card is worth it yet not all over the Philippines. Only the selected areas.
GOMO is using the same connection as Globe Telco but still not able to adapt the same power of connectivity. I don't know what is the reason behind it. Since then, I'm always the SIM Card but out of place. It really saved me from using the unworthy sim like Talk N' Text from Smart Telco with their expensive data plans. Their $1 mobile data plan for 3 days is can easily drain for only half day especially using 5G connection.
My GOMO Sim is now going One Year on October 19, 2022. Good thing, there's a new satellite tower built nearly in my house and I'm sure that's a Globe Telecom Tower a tower used by GOMO Sim card too. I don't have atleast one bar of connection before, today, I've got 5G connection without leaving my place.
Here are the list of my data purchase using my GOMO Sim Card from the October 19 2021 until now.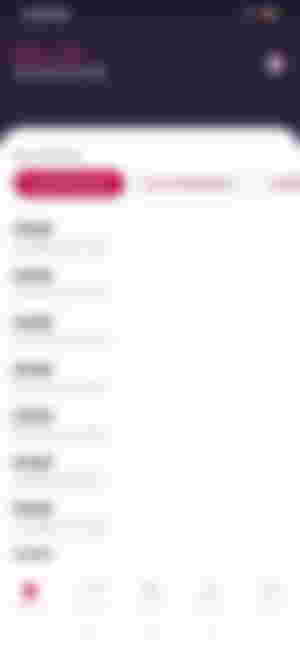 As you can observe, I have skipped some other months before buying another data. This means that I can't even consume a 30GB data in just one month. Another thing is, I'm not waiting my GBs to drain before buying another data. GOMO is always doing a Sale every month and that's a great opportunity to grab the data out of its original price.
If you will going to ask me if GOMO sim is worth it? I must say for a data users, it's a huge yes. By comparing to other telco promos, GOMO got the win for that. Let's make a break down:
For instance,
Talk N'Text's GIGA 50+ Stories has 1GB of shareable data plus 1 GB of Facebook or Twitter for 3 days. Against, 199 25GB of GOMO Sim with no expiration and all sites. In that case, TNT's GIGA is already consumed less in only than a day using 5G connection (based on experience) while your 20GB from GOMo is consumable until 20 days or more even using 5G Data Connection.
Let's consider that you bought GIGA 50 promo four times in a row, that would be 12 days with only 4GB of shareable data for all site and 12GB for stories with a total of 16GB. Still not worthy for 200 pesos plus recharge fees and prone to expiration.
GOMO Sim is also comes with an unlimited data for 30 days for only 499php but capped with 5mbps. The same as the TNT unli data but only for the selected sims, especially the Deped Sims. We don't have the luck to have those.
Up until now, I'm using the Sim in or out of my place. Still the best sim for me as data user.Its portable and worth it with its capabilities and connection. If you will ask me , againts the other Telcos in the Philippines, I must say that it's recommended especially for students and teachers who are with online classes and for assignment and homework purposes. It always depends on the place you have.
If you to buy some, you can check your nearest stores or you can head to your favourite online stores to order. Gcash has also the store for them .Just head to "GLife" on your Gcash Application and find GOMo. There are also promos in there. You can also buy their sim card in their Official GOMO Philipines Store.
Are you GOMo user? what can you say about GOMO? Share it in the comment section.
Also Posting To: