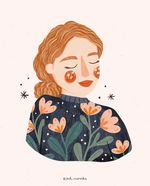 That's what my father told me when he scolded us. Have you ever felt guilty about something that you did?
One day my twin sister and I had a schedule to go to the University for advance credit matters. We had the same schedule so we could go together. Since we're going to the city I decided to withdraw my earnings in my Bitcoin wallet I had $ 19 at that time. But something happened I lost my money (I mentioned what happen in my article before).
I saved some money from my part-time job but my mother borrowed my money. I don't expect her to pay for that and that's fine with me because it's also for our household needs, so I have no money left. A few days later my twin sis and I decided to make an appointment for advance credit. Our school is in the city and we live in the countryside we have to travel to get there. But the problem is I don't have money.
I told my mother that we're going to Mati City and our purpose. In the morning we asked our parents for money for the fare and father gave us Php 1,000/$ 20. He ordered that we buy a Ground Plus herbicide, 1kl. fish and pay the electric bill. But mother said that if we had to pay the bills, the money would not be enough. So father told us not to pay the electric bill first.
We took a bus the ride was 30 minutes until we reached the terminal and we took a tricycle going to the University. I accompanied my sister to their institute to inquire and to process her advance credit. Then when she finished she accompanied me, to my institute but at that time the secretary was not there yet. We waited for a while as I checked the time it was close to lunchtime.
We decided to have lunch first and we'll come back at 1 pm. We ate outside the university they are so many food stores and stalls where you can have your lunch and snacks. It's almost lunchtime they are lots of people are there. We ordered 2 rice one for me and my sis and one dish a "fish escabeche" for 30 pesos ($0.60) we shared the escabeche (hating kapatid).
While waiting for the food to be served something caught my attention a yummy siomai. I haven't eaten siomai in a long time maybe that was 2 years ago I forgot the taste of siomai. Let's order a siomai !! (I told my sister) Luckily, my sister agreed we ordered 2 orders 3 pcs of siomai for 20 pesos/ $0.40.That's a beef siomai I didn't like the taste very much I didn't enjoy maybe the pork siomai tasted better. But if you are a siomai lover maybe you will love it.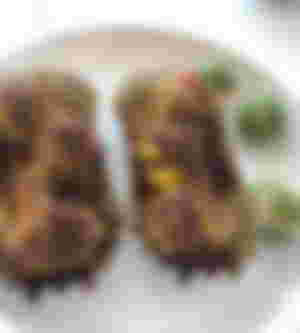 After we had lunch we went back to the university and went to the ICE Institute I met my instructor in person for the first time she checked my subjects and then she signed my documents. I went to the cashier to pay the bills for the 18 units subjects. Then I gave to ma'am my documents. Next, I went to the registrar to submit my papers then the registrar instructed me to photocopy the papers, I went out to the university to photocopies my papers.
Finally! we are done and we are so happy. By checking the time it's already 3 pm I told my sister that we are going to celebrate. Yes, I like celebrations even in small things we will have our snacks as our celebration. We took a tricycle to the public market to buy our father's orders, we should have bought that so that father wouldn't get angry. We decided to have a snack on 7/11 because it is just in front of the bus terminal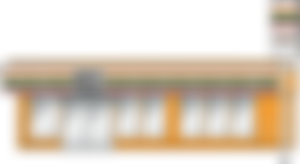 We bought two footlongs for 30 pesos each (0.60) and one soft drink for 30 pesos (0.60). After we had a snack we took the bus to go home. We are exhausted that day, especially riding a bus I don't like it, makes me sick. Anyway, I'm happy It's reduced my worries regarding my subjects and going to City that day is worth it.
The next day our father asked for the change of 1000 pesos ($20) bill I looked in my wallet was the only thing left was 50 pesos ($1) and coins. I was nervous that time my twin sis and I looked at each other and I gave the money to our father.
You spent the money so badly! Why is this the only change left in 1000 I gave? You don't know the effort just to make money !!
Didn't I tell you many times to save money? Our father was angry I explained to my father how we spent the money including the fare, photocopies, school bills, and the price of the things he told us to buy.
My mother helped us to explain to our father. She replied that it's okay because we bought the things that our father told us to buy and also think about the price too it's almost Php 500 ($10) and their fare is Php 200 ($4). There's only a little amount of money left in them.
Have you ever felt guilty about something you did? That was one of my experiences that happened in September.
It makes me guilty that I used my father's money that day. I should save the money that time I should not buy the siomai, soda, and snacks that day hopefully not just 50 pesos and coins will be the change of the Php 1000 ($20) bill.
From that day we conclude I and my twin sis that we will no longer ask our father for money when we go to the city thanks to noise cash and read cash I save a little amount of money. Additionally, we are focused on saving money now. We will not purchased on the things that's not really important.
Image source: from pixabay