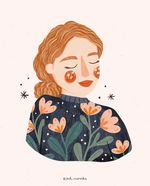 When covid -19 started we only went to the city very often. When there are only important things we need, we go to the city such as paying bills, buying medicine, and grocery shopping. We live in the countryside, my parents don't work in the city, their routine every day is house and farm. In our house, I'm always ordered to go to the city because my sister is lazy to travel.
When we go to the city you can take a bus and tricycle (no more jeep when pandemic started) we called it "bao-bao more than 40 minutes or 1 hour when there is no traffic and road works. The bus fare is 30 pesos, for tricycle is 50 pesos. When the pandemic started here in our province, the bus and jeep are not allowed to operate. So the fare is expensive when we go to the city the only vehicle we can ride is tricycle or "bao-bao"2 passengers are allowed and the fare is 100 php ($2) each passenger . In the month of May, we're happy the bus is allowed to operate in our province, hihinto na siya sa crossing hindi lang by terminal.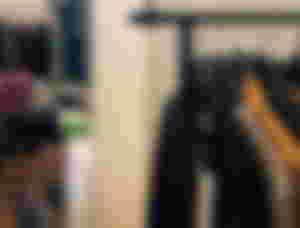 On Sunday I went to the city to find and buy a formal attire that I would wear for our business proposal presentation. Our presentation is a group activity since there are no face-to-face classes we record ourselves while presenting the business proposal then my one groupmate was assigned to edit the video.
Luckily, I only went to one store and found it less hassle for me too, I don't need to walk to another store. I'm happy I found a Buy 1 take 1 so one for me and the other one is for my sister the two long sleeve is color black but different style and design. I went to grocery store, wet market and drugstore. After I bought everything on the list I decide to go home.
I don't like to ride the air-conditioned bus because I don't like the smell I'm nauseous and feel dizzy even though I've experienced a long bus ride for almost 13 hours when we have a vacation. I'm preventing myself from vomiting. So what I did on the trip I cover my nose and and trying to sleep until we reach our destination I always bring vics and effecassent oil it helps a lot para hindi ko maamoy ang baho ng bus at sumama ang sikmura ko but also, I eat some snacks when I'm hungry.When I arrive at the terminal or home, I will have a coffee to warm my stomach and to feel better. Sometimes when I'm with my sister when we travel together when we get home she requested a fish soup or tinolang manok to our mother.
I'm still not used to it, even though the travel going to the city is just almost 30 minutes but I still feel bad every time I ride the bus it's make me seek .If there is a regular bus which is not air-conditioned then I will choose it, only a few regular buses are traveling, so when I'm at the terminal, I always come across the air-conditioned buses.
Kaya pag-uwi ko sa bahay maghahanap talaga ako ng kape at pahinga sandali dahil masakit ang aking ulo.The passenger in the bus is limited to two-seaters and three-seaters only one person can seat. To maintain the social distancing and follow the health protocol.
When I go to the city, I get tired and lazy, unlike when I was a child, I always wanted to go to the grocery store and shop with my mother.I cry if my mother wouldn't bring me and I enjoy riding the bus near the window is my favorite spot to see the beautiful view such as the sea, mountains, rice field, and many trees.
When you go outside to enter stores and malls, don't forget to wear a facemask and face shield. Before you can enter the guard will check your temperature and you need to present your QR code. Always sanitize your hands follow the health protocol and observe social distancing not just for our own safety but for everyone keeps safe always lovely people.
Thanks for reading!♡
Lead image edited from Canva
Sponsors of CringtheWriter