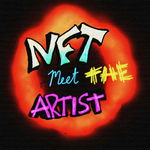 This collection started as an app but has made its way to now being a NFT collection I found this very interesting will this be the future where apps become NFTs we have seen it go the other way . Well lets found out more from its creator.
Hey how you doing today ?
Doing great. It's doesn't quite feel like fall in California, t-shirt weather, but it's perfect! How are things in Ireland?
Oh nice like 3 degrees here all good otherwise . Do anything interesting today?
Not really yet, morning is spent with the kid. But, I did get the green light for our Holiday horror set in Terror Cards.
Ok nice when will that be out ?
The film we will be featuring is 13 SLAYS TILL XMAS. Normally we release it on Black Friday in the app. Hopefully something on Wax will be out the same as well.
Oh sweet man so how did this all start ?
I'm a big horror fan growing up in the 80s. I also collected cards, sports, and non sports. I loved the Topps Fright Flick set and later the Ink Works Buffy stuff. But after Topps did the set, no one really made horror cards. So in early 2004, I reached out to some indie horror films productions to make a set of physical trading cards, called Terror Cards. Ran that for couple years but closed it down after it got a bit to expensive to keep printing.
Really so how did you discover NFTs ?
Terror Cards did not start up again until 2017 when Topps released its digital trading cards app. A friend told me about it, I played them, and this was actually want I envisioned Terror Cards. So I created Terror Cards digital trading card app. Once NFTs starting coming into the scene and Topps was moving over. I followed.
I initial was on OpenSea, since I ETH is well known. But quickly moved over to Wax.
I'm been on wax for almost a year, but finally whitelist 2 weeks ago. Getting whitelisted has been quite a experience.
Oh wow 1 year to get whitelisted how come ?
I submitted proof of my licenses I have with film distributors and filmmakers. And time and time again, Atomic denied me because they could not verify my agreements.
I tried the third time after I produced my first NFT film, and submitted documentation again. But still denied because of the other content in the collection.
I had a secondary collection which is not film based, and pleaded to whitelist that one since the agreement there is more straight forward. Didn't hear anything back. Then one day, both my collections were whitelisted.
Finally received an email that Atomic re-considered and whitelisted me.
That was great I am having that issue at the moment . So why choose WAX as the blockchain to work on ?
It is really set up nicely for "trading cards" type distribution. Creating packs, odds on packs, creating melds, airdrops. All this stuff is built in for members. IN my app, I had to code all this stuff, in Wax, it's just there (if you're whitelisted).
And combine Atomic with NeftyBlocks, makes the process easy.
How many NFTs have you dropped so far ?
In the TerrorCards1 collection, I have over 30 templates and minted over 500 NFTs.
For the NFT side of things, I tried to keep things more exclusive than from the app. So most of the NFTs are signature cards or costume cards.
Oh cool so its for serous collectors ?
Yes, I wanted the NFT stuff to be more on the high end when you think about trading cards. But, since I am whitelisted now, there will probably be a wider range of rarity, since I can now make packs and melds.
The price is still low and reasonable. Ultimately, I'm trying to get exposure for the horror films and companies we showcase.
Whitelisting really opens it up for you did celebrate with your community?
Yes, I have several community members push for our whitelisting on Twitter and Discord. They are excited on what's to come on the NFT side of things. I am as well. So it's something I am in the planning stage of, come 2022.
There will be a release schedule for NFTs at least quarterly for 2022 so that the Wax community will know what is coming out. Sorta like what NFTInsider does.
So I am guessing next year will be a big year for you one thing IL say is don't give dates because it can put you under pressure is a one man show ?
Definitely agree there, dates get you in trouble. Yes, really looking forward to 2022. I already have the slated film for quarter 1. Now it's see what NFTs are going to be created for them. We have a Kaiju (Godzilla type movie) set early 2022 which is always popular.
What was the first NFT you dropped ?
First was a promo card for Terror Cards. Meant to be an airdrop thing for anyone, until I found out I couldn't airdrop.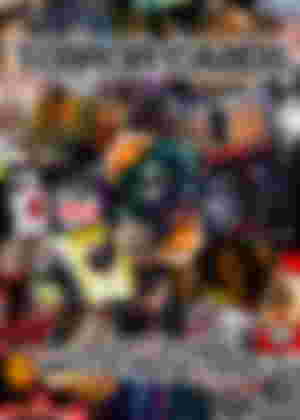 https://wax.atomichub.io/market?collection_name=terrorcards1&schema_name=cryptoseries&template_id=139326
First "real" collectible was the 20th Anniversary American Nightmare featuring a signature from scream Queen Debbie Rochon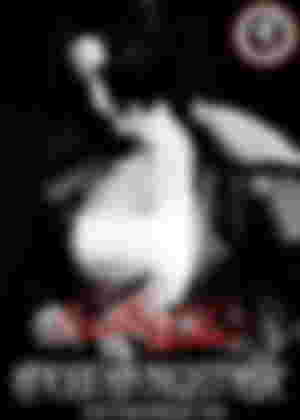 https://wax.atomichub.io/market?collection_name=terrorcards1&schema_name=cryptoseries&template_id=147551
How did the community react ?
The community that support both the app and the NFT loved it. Because they know with the NFT, it will be on the blockchain even if the app goes away in the future.
I been tying the app and wax together, so I have been brining more and more members over into the NFT space as well.
And with our first film production released, that is different audience we are trying to bring as well.
Hopefully once we do the film festival circuit and highlight getting the film you just watched as an NFT on Wax, that will be a big deal.
That's brilliant to hear have you brought many from wax to the app ?
No, it's mainly been app to wax. Which is perfectly fine. The app is not tied to any crypto (as of yet), so there is not a sense of true ownership.
Have you picked a film festival to do yet?
We (the production team) have not yet. We are still trying to push the NFT side of things on it. The cool factor is owning as an NFT.
Here's the film. Trick Not Treat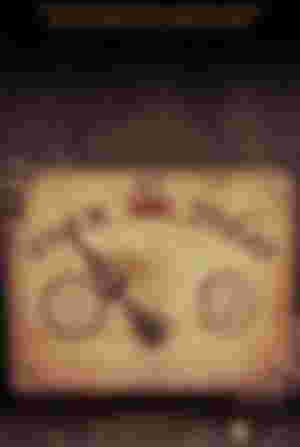 https://wax.atomichub.io/market?collection_name=terrorcards1&order=desc&schema_name=films&sort=created&symbol=WAX
Oh cool and is there plans to expand to other blockchain ?
I do have it on OpenSea just to have it. But Gas Fees are so high. People new to crypto and NFT, I just point them to Wax.
What has been your favorite NFT of the project ?
I love the film one, since the idea of making it specifically for NFT is my own. The other NFTs, I am showcasing other's work.
My actress kiss cards are also favorite because asking an actress to give you a "kiss" takes trust on both sides.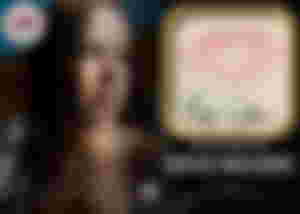 https://wax.atomichub.io/market?collection_name=terrorkisses&order=desc&sort=created&symbol=WAX
How long does each card take to create ?
Each card takes about 2 hours. Because I have to try and match the card design with the theme of the film.
Of course how you decide which film to choose from ?
I get the films from the film distributors. I usually see what they have coming out and ask for certain ones I know would work better as a card set. But ultimately, ti's their decision. But so far, they have then open to most I decide. Monster / creature films work well as card sets.
I bet what programs you using for creation ?
I mainly use Photoshop to do the main creation. I use other tools to batch stuff, like resize, overlays, etc. Like making parallel rarities, batching helps .
Ah is there blending involved on your project ?
Right now, no since it is whitelisting thing. But definitely expect it in NFTs in 2022.
Has there been collabs ?
No, not as of yet on the NFT side of things. But definitely open to any other artist out there that wan to.
There definitely some artist out there that I do follow on Atomic.
Who would be a dream collab ?
Right now, DarkPinUp has similar content to the NFTs I offer. That would be an easy one. Little Monsters is also another artist I follow that would make a good collab.
Jake would be defiantly down I would say !!!
That's what's cool about what you do, you know all these artist and who owns/runs each collection.
Maybe lol .
Should we do a giveaway?
Of course we will get to that lol . Do you collect NFTs ?
I started to. I have a few little monsters and some Dark pin up in my collection. I also usually buy the drops the Topps does. Their Nifty Kids was very clever. I haven't bought any yet, but Old World Money intrigues me a lot.
I also have some SAW of course.
Who is your favorite NFT artist ?
There's a woman named Chantal Handley, a traditional artist that recently got into the NFT space (on OpeaSea though). She does amazing art featuring horror icons and surfing girls, go figure.
https://opensea.io/ChantalHandley
In Wax/Atomic, right now, my favorite is the artist that does Dark Pin Up. I like the live action stuff more. Ultra Horror does some great horror creature illustrations. Popcorps makes some fantastic looking NFTS too.
What's been the best part of your project?
Being able to showcase all these indie horror films in a different way, via collectible cards. Most horror film related stuff out there circle around film reviews and podcast. So showing them as collectible digital assets is unique in my mind. To offer collectibles like signatures, that's special because many times, to get a signature from these filmmakers, you have to attend conventions and festivals. With collectible NFTs, this makes it possible.
I love horror films and I'm a card collector, so the marriage of the two has been a dream to work on.
What has been the hardest part ?
I am not the owner of the underlying art I am showcasing as cards. So I always have to deal with licensing and be aware when certain films fall out of license. I always want to give a good return to the filmmakers and distributors so there is always that weight too.
Like the app, I imagine NFT being the same, I need to always be creating content. The user base expects it, so I'm always hussling to land more films under contract.
What's the one lesson you could pass on to a new comer ?
In Atomic especially, create a personal account or test account to really understand collection/template/schemas. And then leverage stuff like IPFS. Since there's no edit/delete on most aspects of Atomic, you end up with dead schema, unused fields, etc..
And have a marketing plan, even if it involves spending some ad money. Don't just assume you will put something out there and others will gravitate towards it.
So can I ask where you from ?
I'm located in Southern California in the United States of America. I was born in Vietnam and was a war refugee when we got asylum from USA.
Oh wow what you like to do to unwind ?
I would like to say watch horror movies, but I do that already. I do some hiking and biking. I use to do a bit of rock climbing but since my child is born, I haven't done that much. So right now, it's a lot princess dress up and play doh time.
Oh I know we just did her first big party wow that's an experience . Tell us something random about you ?
I'm a certified makeup artist! Haven't done it in over 20 years. I thought I wanted to make cool monsters when I was younger.
That's amazing . Where do you update your community about the project ?
Mainly on
Twitter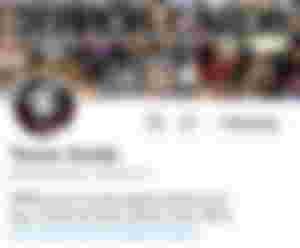 https://twitter.com/TerrorCards?t=99ZhQq1BCIZ0HgF8VGATtA&s=09
Instagram, and Facebook. Sorry, I don't have a Discord for Terror Cards. But we do have website .
Where can we buy your NFTs ?
I have 2 collections. The main Terror Cards collections is TerrorCards1
https://wax.atomichub.io/market?collection_name=terrorcards1&order=desc&sort=created&symbol=WAX
And the actress signature kiss collection is TerrorKisses
https://wax.atomichub.io/market?collection_name=terrorkisses&order=desc&sort=created&symbol=WAX
Any chance of a competition or drop for the readers ?
Definitely, I can offer 2 of our first produced NFT film, Trick Not Treat. 1 bundle with includes the film and a signature from an actor, and 1 of just the film.
https://wax.atomichub.io/market/sale/41632517
We can do 2 random winners within 48 hours of when this interview is posted.
Brilliant love it . Before we finish up is there anything you would like to add or say to the readers ?
I would like to thank you for this opportunity. I would like to welcome new folks to the NFT space to come and check out Terror Cards. And lastly, thank our community for keeping the pressure on Atomic to finally getting me whitelisted. For folks that like digital card collecting, also check out @hoardcast on twitter, the folks there cover digital cards and NFTs every week.
Oh cool its a pleasure and thank you for chatting about your project .
To win are competition check are link below also check out there links to see more of there work
https://twitter.com/Crackers832/status/1458493586417373209?t=MmBiLTA62PK15t9Y2tU5RQ&s=19