Body Sharing Technology: Sell your face for $100,000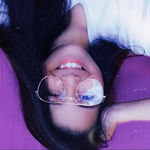 February 21, 2022
In a world of wonder there's a technology. When you do more research about it and dig deeper into it, you'll discover that it's been a part of our history for century. We all have different preferences and point of view about what technologies are supposed to do and what we can do to make them more reliable for us as human. This includes making our jobs easier, more effortless, and faster to process. Since the beginning, we can say that technologies have been created to assist us in our daily lives and to help our community grow, which is why they continue to work on improving them for us to live a better life in the and for future generations.
The constant research of scientists, engineers, and those who helped in the invention of technologies is building it not only for their benefit, but also for the benefit of the people living in the community and also for the future generations. However, as time passes, we lose sight of the purpose for which technology was developed for. We became abusive to the point where we lost sight of the essence of it and the hard work of those who invented it. It could be that humans control technologies or that technologies control humans. In any case, humans should be in charge of technologies, not the other way around. Technologies are supposed to fit into the real world rather than the vice versa to which humans should adjust to fit into technology. 
In this Article we're going to discuss a new inventions of technology along with the Pros and Cons of it.
---
I am not writing this out of nonsense because I did make a lot research of it. For instances;
Firstly,
Humanoids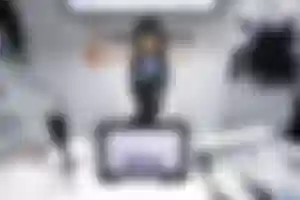 Did you know that you can sell your face to the robotic developers? Your face will cost $1,000 or even higher than that. Worried? Don't be, because it's not literally removing your face out of you but like, giving them permission to use your face features and make a fake skin that literally looks like you and install them to their robots. It's like a carbon copy of yourself but it's a robot.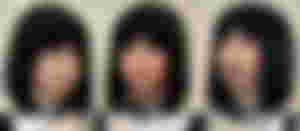 They're doing this, because sooner or later, there will be no humans employee anymore. All the workers will be a robot or a humanoid.
Imagine going to a restaurant and you saw your face in there as a worker and serving people including yourself. It'll be really awkward but then you'll say "Well, this face cost $100,000". 
It will expedite the processing of work. Humanoid robots are capable of doing a wide range of tasks than normal people.
Many people will lose their jobs as businesses no longer require human workers.
---
Secondly,
Leg Braces
You can now connect your body to a robot via joints. For example, if you are unable to stand, have been paralyzed, or were born with a disability, a robot will be ready to help you, or you can simply wear leg braces.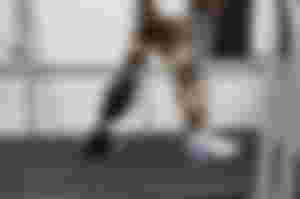 Leg braces or having a robot hand is beneficial for people with disabilities, and it was a wise decision to invent that technology.
It will allow people who have lost their arms or legs to walk and work again.
However, using a knee brace incorrectly can worsen your pain or cause further damage to your knee.
---
Lastly,
Virtual Reality
I know what you're thinking: "It's not that bad." Sure thing! But did you know that they intend to develop a new method of integrating our bodies into it? 
They want to create an sword art online thingy. That is, if you die in virtual reality, you will die in real life as well. It's unsettling and insane. Some are even excited about it, but trust me when I say that if you watch Swords Art Online, you will be terrified.
---
Technology has advanced significantly in today's generation. It's amazing how brilliant and wise developers are in developing them for our use, but some people abuse technology. It's terrible because instead of using it for good, some of them used it for terrible. For example, hacking and stealing for others people.
Date: February 21, 2022 
Author: Corpsekunno 
Title : Body Sharing Tech
Article no.: 95

I'd like to thank my sponsors, readers, commenters, up-voters, fellow authors, and any of my online friends who have never tired of reading my nonsense and have continued to support me. One of the reasons I keep coming back to this platform and writing is because of you. Please accept my heartfelt gratitude. 🥺❤️
---
Author's Note
Hello! Corpsekkuno here!
Thanks for reading, I hope you have learned and enjoyed this Article. I really enjoy talking about technology though, which is why I wrote this. I hope you feel the same way.
Please support me by liking this article and share it with your read.cash and noise.cash friends. I would appreciate it. ❤️