❤️ This or That ❤️
Hello friends and readers. How is everyone? It's already Act II of 2o23. Things are going so fast it's hard to keep up. Well it is what they call Ground Hog's Day (2 February) here in the States. To sum it up quickly a ground hog comes out of his box. If it sees it shadow it means 6 more weeks of winter if not spring is upon us early. Well it seen It's shadow!! ❄️ 🌨️I honestly can't remember when it didn't 🤣
I think for today's article I wil give it a little festive February feel ❤️ 💕😘 Why not I just told you my lost love in my last article. I'll list a few things that relate to Valentine's Day Let's get to it!!
For me this is too easy. What guy really wants flowers anyways? 🤣😂🤣 Give me something to satisfy my sweet tooth. Ladies is this a hard choice? Maybe your man should give you both right?
I think of Valentine's Day as a lover's celebration. Hey hearts are mingled together right? I have seen a lot of pink everywhere on displays. Red is still around but it seems like it has competition. Well a heart is red so I go with red. How about you?
I have done both but I will say you better make reservations now if you want to dine out. If you dine out don't be surprised if you feel like your packed into the restaurant like a packed sardines 😂
You think it's more romantic to have a good meal cooked by partner? Hey the bedroom isnt far away either 🤫 😂 Maybe the both of you could tangle and prepare a meal together. Also you can talk and not worry about someone listening to your conversation. I go with staying at home.
Share your time only as a couple or with another couple. I guess if you are a new couple I could see sharing time with another couple. I have actually done this once and it was because I had asked a girl out a few days prior. I guess my younger self didn't want to be alone on Valentine's day :) Other than that if given a choice I would prefer not tagging along with another couple.
I hope you all liked this little this and that. Hey I'm still keeping the theme going for February. I can't promise I will the rest of the month though. Unless you want to hear some heart break stories 🤣😂🤣 I wish all of you that have a special partner in your life a warm and loving time together on Valentine's Day.
Take care, let's enjoy this short month and hope it doesn't go to fast. Love you all ❤️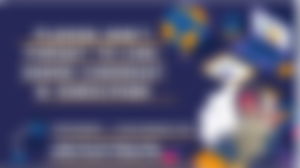 Click to follow:
For Noise App please like my last post so I can follow you back.