Thanks to @carisdaneym2 for this kind of activity for Juungle hunters. I published this here, to share some of the experience of NFTs collector.
This is the part II of her activities and the part I is Juunglers Adventure With Their NFTs and Companion.
🌷🌷🌷Activity today🌷🌷🌷

Post anything related to juungle or juunglers in your noise.cash account/twitter then copy the link, copy this post, put your usernames.

I will decide which one is the best gift for you, it's either NFTs or BCH depends in the quality of your post.

End of submission is on May 2, 11pm PH TIME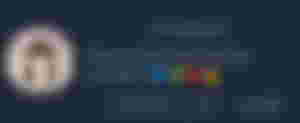 A must read article. read.cash/@crimsonowl/mula-sa-pa... For FILIPINOS out there who really want to KNOW ON HOW TO MINT AND LIST your NFT at Juungle.net, my sissy @crimsonowl made a Taglish version of VideoGameDana's tutorial. So yeah Filipino artists, it's your time ton shine 🌼🌼🌼

Got my first waifu. Salamat sa mabuting puso na nagdonate.❤️ For keeps muna @carisdaneym . Goodmorning y'all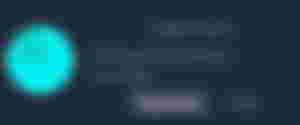 Juungle-marketplace for Collectibles/Non-Fungible Tokens (NFT)on the Bitcoin Cash Blockchain. Buy, Sell, Auction, Collect NFTs (non-fungible tokens) is a special cryptographically-generated token.You can buy it sell,Auction or collect them If you want to share your artwork you can mint it in juungle and list a good price on it Let's spread juungle and enjoy trading nft If you want to win free nft join into this group and know more about juungle our admin (cutiecaris) will help you on how to juungle😎 t.me/BCHNFTs

I got my new rat and new ponie i was shock when i open my account in juungle i have to cute new babies Finn the rat and pretty ponie thankyou Sir Leander/Shadowkit and Sir Banet. In our Gc Juungler we have a game everyday and last last day im the winner i got the first place and i won waifu thankyou for are sponsors and In our Admin Ms Caris thankyou Godbless us If you want to win Waifu,Ponies,zombie,Rats,Ashwick, Join to this Group t.me/BCHNFTs

I have many different kinds of rat unlisted on my juungle account, I buy them for my collections not for trading ( but if you want to buy its pretty good 😂 just DM ME lol 😂) anyway it's good to hold and sell them if the market for rat is high, in god's perfect time 😊😅

Yey nagkaroon din ako, Got my first Waifu from @carisdaneym :) Thankyou so much, Gusto ko lang ishare tinulongan mo na nga about sa earnings ko hihi nakakahiya tuloy:)
This is my first juungle nft nanasold ko gulat ako nakuha kulang ng libre tas nabenta ko ng ganto halaga https://t.co/jiEZghjUAJ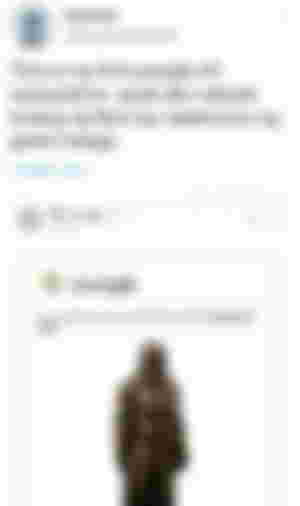 What's my best juungle experience? Meron n nga b? 🤭. Well, honestly meron dn khit d ako nkakabenta Ng nft. My best juungle experience was collecting beautiful nfts for free, I got rats, April nft, ASHWICK and zombies. Yes you read it right, I got them free from nft faucets. I don't really like the zombies because they are scary. I also got ponies given to me. I want to have some waifu and c-girl because they are so cute, many are in the market but I can't afford to buy them, I have other priorities and I'm saving my money for more important matters. I wish someday I could also have them.

Hi there!! How's your day Beautiful creatures... So i am here to share my PONIES long way trip to their destination. First, i got those ponies from a free faucet last March 24,2021.I kept them from my ZAPIT wallet. See?!? It's too much for my baby ponies to live there longer. So i was decided earlier to get some tickets for them to have a flight to another place. Where they can have a new playground for them and a new owners too or maybe someone to adopt them.. I am so happy to welcome them to their new place where they belong and it name,,,, JUUNGLE. Net... This place is where you can buy and sell anykind of assets you have. If you guys have some questions, you are freely WELCOME to our NOISY GC in TG. @BCHNFTs That's all, thankies.. Muah
3 days ago I bought this $Rat named Chomsky [#3256]. Im so grateful that day because when I pressed confirm purchase it says purchase hold already exists, Luckily the first buyer didn't got this, his/her purchase was cancelled..And Im so happy because I sold it today and got some profit..I am thinking if I will use the profit to buy again some $Rats or other NFTs..What do you think??

Juungle, NFT? Dati wala akong alam sa mga words na yan! But since lagi ko sya nakikita dito sa Noisecash, I just got curious. Then nagkaroon ako ng kaalaman konti haha. Dahil kay @Jing88 Aka MamaHen, nalinawan ako about Juungle and NFT. Hanggang sa nagkaroon ako ng mg mg free NFT Rat at zombies dahil sa freefaucet. And thankss sa buyers, nakabenta na ako ng apat na Rat haha. Say hello to Raven, Jon, Junjun and Helter. And hoping na magkaroon ako ng Waifu (wish ko lang haha) ang cute kasiii. Haha lol And I thank you!

My Juungle 🌴 So the month of Feb-March, I was very active at Juungle.I claim on available nft faucet that time which is Zombie NFT's and got alot of them. That time i was also buying and selling zombies and the month of April comes,I became inactive this whole month that I don't even know the latest news or trend about NFT🤣 I also haven't claim even a single Ponies,Rats,Ashwick and on new faucet of zombies because of it. But since May has started I will try to be more active than the last month and not abandon my few nfts. So far,I have 16 assets(both listed and unlisted) and sold about 12 NFTs (3 of them are waifus and the rest are zombies) which is really great cuz now I can't even sell one!! Most of my assets is zombies and I can't wait to grow my collection of them and I might buy some waifu to add into it. That's all i have to say about my experience since I started here in juungle. How about you?What is your experience on juungle?
Yung juungle nakikita ko lang sa mga posts nila mam icary,at ung iba ksama nya sa SPDI..nung una kala ko anime lover lang ba sila.. kko ano kya un? nakabenta daw.. kla ko drawing nila mismo tas binebenta hindi pla..pero di pako agad gumawa ng account...tas bglang naging pony mga avatar nila..hala kako anu na nman trending...tas ngparaffle cla mam Your Highness dun nako gumawa ksi mananalo ng pony or waifu .. pero shempre di pinalad..haha.tas ayun..ngpost naman cla daga nman...shinare ni mam Jing88 ung faucet ng daga ayan na nga ... unti unti ako natuto kaht papano dami ko pa need pagaralan ..nkakahiya kasi plagi magtanong ng mgtanong..nkakaabala ba..ehheh. eto mga pla ung una kong nabenta ever sa juungle..tuwang tuwa ako kasi una benta 0.002 na agad..sana mdami pako mabenta ..pinagiipunan ko nman ngayon ung cake ng byenan ko kasi bday nya s 13...gusto ko lang ba makabawi sa knya s lahat ng gnagawa nya para samin...bait nya kasi wala tlga aq msabi..tas nggagaamot pden c hubby sya pden ang kapitan namin kasi nakaleave c hubby sa work.. hays THANKYOU LORD, Thanks Junngle,Thanks Noise.Cash .Thanks Noisers and friends ko dito...kundi dahil sa inyo...baka nabuang nako tuluyan sa nangyayare samin..

I want to share my experience about juungle.net. Nung una wala talaga akong idea kung ano meron doon. Nakikita ko lang sa mga post dito akala ko nanonood lang ng anime dahil sa "waifu" hahaha. So, nagtry ako i-visit yung site na yun, nagcreate account. Akala ko nung una kailangan mo ng investment para makabenta ng assets, kaya di ko nalang pinansin non si juungle kasi wala man ako panginvest whaha. And then marami nanaman nagpost about doon, nacurious na ko ng sobra hahaha buti nalang may tumulong sakin si kuya @GusionPro. Thankyou so much po sayo lodi ka talaga haha dahil sa help mo may nakukuha akong free assets. Nasa pic yung first benta ko , antaas ng price no? haha gulat din ako may nabili agad. Tsaka yung time na yun di pa ko maalam magprice kaya ganyan kalaki haha.

SHARING AN EXPERIENCE I am totally clueless with cryptocurrency and something related to it a year ago. But, as I entered read cash, I learned lots of things especially how amazing BCH is. Soon, noise cash is introduced to me that gives me much more experience and such interactions with other users means a lot to me. Noise cash became the bridge of me exploring JUUNGLE which is a market place of Non Fungible Tokens or NFT. I sold few of my collections. Recently, they host a competition which allows users showcase their creativity. At first I hesitate joining the contest, but because of users who I became friends with who supported me, I tried. I didn't won the contest but it's a great experience. It helped me build my confidence since I'm a beginner in the art world. I'm glad that I manage showing my works and received such recognition. Juungle might be confusing but if you really want to learn something, you'll spend time and effort. Soon, I'll try learning how to mint so I'll be able to sell my own collections. Sharing you some my stickers🤗

Hello guys! Meet my 3 babies Tanak, Hotsumi and Yasu, my beautiful waifus in juungle. Actually I cant let go my 3 beautiful babies...hehe Thank you juungle for giving this opportunity to have them.. It is for sale 1 BCH each... chaaaarrr You can join our GC in Telegram if you want to know all about this . Link down there.... t.me/BCHNFTs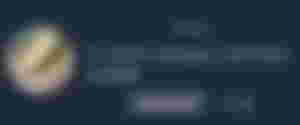 Amiao 這個發到個版 Telegram Juungler群(t.me/BCHNFTs) 正在舉辦小活動 菲律賓時間5/2 23:00前發有關juungle的文章到noise.cash或twitter 將連結回報到群組就能抽抽 Juungle NFTs 小短片 : www.youtube.com/watch?v=GgvOfBZi... 我收藏的NFTs ↓

Hi!!! Good Evening Guys, So, Im here again po, to share my thoughts and experiences about Juungle and NFT. I really like joining Giveaways!! to earn NFT for Free HEHE, Recently, the creator of Ashwick which is Sir Adilan, launched a Game whoever saw first the 12 seeds/phrases in the Marks of the Map will get a chance to win an Ashwick, in the First Game there are only 10 Ashwicks out of 3000 Marks. BTW the 12 seeds/phrases are the keys to open a wallet/import wallet that used to store/keep BCH/NFT or other crypto. Then, luckily out of 10 ashwicks in the First Game I got 2 ashwicks, Robdoc - Undead and Tonwulf - Dwarf. Second Game - still need to search Seeds for the Wallet, there are only 3 out of 5000 marks, who have Seeds, And again, LUCKILY, I got One Ashwick which is Wigjo. Maybe yesterday is my Day, char but I got 3 in a row, Yey 🎉 There are more giveaways, or ways to earn NFT if you want you can join or TG group @BCHNFTs So that's it for now, thank you guys and God bless 😊

I'll share how I'm doing with the telegram group "juunglers", I'm happy because I became a member of this telegram group because, I'm happy with the activities .. it's really entertaining..and their noise is also comforting, I just can't keep up because I also do things . I always check at the group chat if there are activities .. there was a time when I also won in their activities. And in my juungle, as of now.. there are only three that haven't been sold yet, a zombie and 2 rats ... And this screenshot 👇 are all sold out.. thanks for the buyers...😍😍🤗🤗❤️❤️💕💕 That's all thank you🤗❤️💕
________________________
Just sent the 1BCH prize to the 1st King of the Juungle Competition Winner #bitcoincash #nfts
https://t.co/oOg3dZvHdz https://t.co/0ipO5FKzw2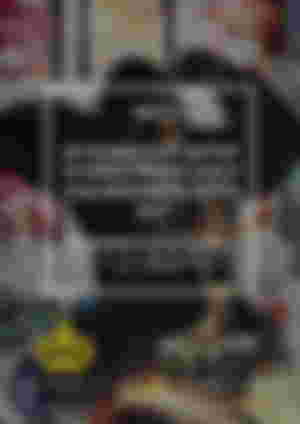 "Rules: Total amount of purchased assets to a particular SLP address in BCH at time of sale (whatever address receiving NFTs is what counts), competition runs from May 1 12:00 am UTC - June 1 12:00 am UTC, prize will be dispersed within 1 week of competition finishing, any users determined to be wash trading (buying their own assets) may be disqualified at the discretion of Juungle."

"I'll be adding new /king command for people to follow and see their ranking as we go - its built already just trying to fix one last bug (unrelated) before we deploy new version :))" -JT Freeman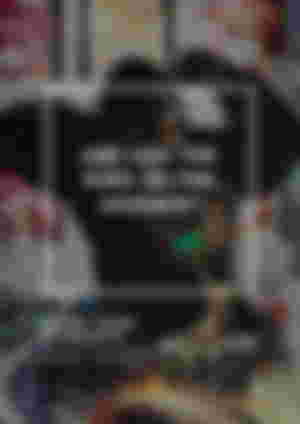 ________________________
The marketplace where you can purchase NFTs:
How to create an SLP NFT that displays artwork properly on both SLP Explorer and juungle.net!
Wallet that supports Bitcoin Cash (BCH) NFTs:
Telegram channel:
https://t.me/juungle_net_listings
Please follow the Twitter account of Juungle for more updates.
If you have a question regarding the article please post it in the comment section or you can dm me at Telegram: Constant1995