We're at the start of next bull run. Bitcoin Cash is ready to scale, TODAY. The BTC network is full.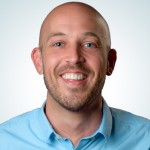 (Bitcoin Cash segment is at timestamp 10:58-end)

The BTC network is running with full blocks and max capacity which means higher and higher fees. This will likely result in the highest fees Bitcoin has ever seen and which may affect its bull run by prematurely stunting it. Layer 2 scaling options are not widely adopted enough to alleviate this congestion and it does not appear this will significantly change during the next 2 years. But anything can happen and it will be interesting to see how scaling— or continued lack of enough scaling on bitcoin plays into the upcoming bull run.
One way to see if fees did truly inhibit bitcoin during the upcoming Bull Run is by looking at Bitcoin's market dominance. If Bitcoin's market dominance drops in relation to the alt coins, then we know that it bled value to them. So I'll be watching that chart as well. And that's why I hold a diversity of cryptocurrencies such as bitcoin cash, EOS and Ethereum. Bitcoin Cash and EOS have solid scaling potential in place already, today. Ethereum is working on their scaling and it may or may not be ready in time for the bull run.
And you may be wondering about altcoins. Other cryptocurrencies tend to follow this same pattern.
So we can likely expect some big gains from cryptocurrencies with strong fundamentals.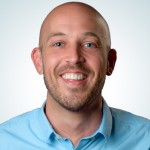 Enjoyed this article?
Earn Bitcoin Cash by sharing it!
Explain
...and you will also help the author collect more tips.
Comments