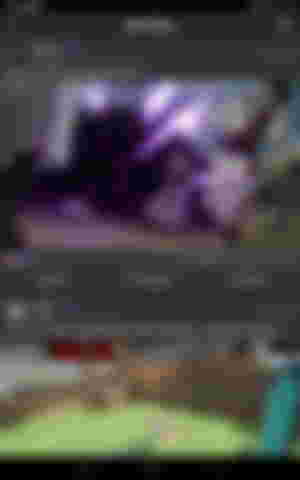 This article is nothing special since I'm gonna tell here what are the things happened yesterday and today but first I will tell you what happen this morning. Every Monday I have morning class need to attend, it's a subject CAD, little did I know we have a exam on it but it's different since we gonna perform in Autocad and draw according to what our professor want. Unfortunately, we have no enough time that's why our professor said we gonna continue on the next meeting, after our class I open my Facebook then continue watching anime titled Magi. Actually this anime was already watched by me before but I decided to rewatched it since I saw a clip on Facebook yesterday. I'm currently at season 1 episode 16 of the anime and I can say that it's worth to watch, it's full of magic and also good back story, the anime tackled different societal problems like poverty, slavery, social classes, rebellion, improper governance and war. The main character is Alladin which is one of the Magi and he choose Alibaba as his King that he will guide to govern the country.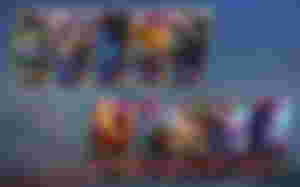 This is a interesting anime, I was busy watching this anime that I forgot to open my mobile legends. Actually, I was aiming before to become supreme in my hero Khufra. I manage to become 3rd at supreme rank and I'm happy showing it to other players, however I got bored and realized that having that badge is worthless, I feel like I don't feel any excitement after reached that goal. I decide not to play mobile legends for a while then focus on other things, I'm also aiming for something specially Christmas is coming and I have no money in my wallet, I need to grind and focus here on read.cash. That's the reason why I watch Magi and every 2 episodes I finished, I'm gonna visit read.cash and read random articles. I find it interesting, specially if there's a article that I really like to read like topics about politics, social issues, science, horrors, history and other interesting topics that I love to deal with.
Oh I almost forgot to tell you what happen on me yesterday, so as usual I cook early in afternoon so that I can play on heritage park together with my friends, while I was walking I saw my friends already prepared that's why we continue walking. We have lots of talks while walking specially what happen on friend of mine, he's having hard time peeing when he got shoot in canal, he said that he bath in canal full of dirty water and also smells of poop, I can't stop laughing while hearing his story also he said that his cellphone didn't escape the tragedy, his cellphone got wet and now dead. We didn't realize that we already reached heritage park then we saw lots of people around, they are having picnic and lots of kids roaming around, we can't play well since they are running in front of us, another thing is the wind is so strong that we can't play well. Also we are looking for the ladies that we've met last Saturday, unfortunately we didn't see them. Im a little bit sad cause we have no chicks to become our audience.
Just kidding, in evening we tried to play however we can't see shuttle cock flying that's why we decide to stop and eat at the stall. I treat my two friend and we bought gulaman with no gulaman on it, i think it's a water with sugar only. We decide to sit behind the ladies since my two friend are courageous to deal with girls. I just follow them and they really loves to deal with girls, I'm just there looking at them while enjoying my siomai. After that we decide to go home but we have plan to take a route which we can encounter the ladies living on SS brigade. My gut is right, we saw them at side of the house having conversation, I slightly glance at them but I knew that they know us. We pretend like we gonna buy something then two girls also come in the store then I have the courage to ask them if they gonna jog on Saturday they just answered they didn't know while my friend is not knowledgeable when it comes to art of calmness. After that we got home with full satisfaction.
Sponsors of Codename_Chikakiku