I don't know where to get that
It's a sunny day but my mood was different I've been in this mood since last week due to problems and stress, we have this thesis and need to contribute a huge sum of money and that's my problem. I don't know where to get that, I already contribute $80 but I have still $120 need to pay. I have no one to ask for money since our family also having a financial crisis.
I've tried to grind and grind but the market gives me a lot of heartache to me, what I ground for a week was put into nothing since the price of the token I earned was dumped and I got frustrated about it. I lost my motivation to grind, I tried another source of income but still, there was no motivation for me to do so.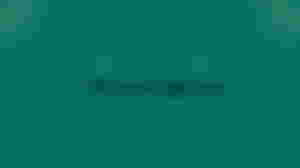 These past few days I prefer to stay at home than sleep rather than attend our classes, gladly this week is the foundation day of my university that's why there's no class and students are having fun in campus right now while I'm here on house prefer to sleep.
I know that I can't do anything if I stayed doing nothing but the feeling that my effort was lost even if I grind so hard keeps me thinking about what I'm doing. I already asked for help from my friends and known people but sadly some of them didn't see my chat, it's just sad that I've written an article here before about the people that I've helped before.
Now that I'm in burden, they are nowhere to be found, it's just sad and a lesson learned, maybe it's a wake-up call not to help too much, I feel so helpless right now, I don't know what to do nor what to act.
I am not compassionate about my status right now, I just want to share my feelings right now cause I feel like the world is unfair, I'm not like this before. I feel like college ruined my life, I also think that I would drop this subject cause I can't handle the financial matters of it but here I am believing that I can manage to save for it.
I really blame myself before for spending a lot on nonsense things, maybe if I have financial literacy before, I am not in this situation right now, sorry for the rant, I just want to express my feelings.
Sponsors of Codename_Chikakiku