I don't know it was Girlfriend's Day Yesterday
I saw a post few days ago about event on August 1 but I totally forgot it since I attend our class in TUP. I was busy yesterday doing our stuff inside laboratory room, I brought my laptop since I need to continue writing for my blog in Hive and read.cash. At 1 PM our professor entered our room and discuss what we gonna do. He instructed us to do the activity on PCB using capacitor, resistor, wires, soldering iron and lead. It's such a hard task and it took us 4 hours to finish it, gladly i made it with the help of my partner. In the end we manage to finish it and recheck it by our professor.
That's what it looks like, it's simple at the top but complicated at the bottom since lots of wires are soldered connected to each other base on the schematic diagram given to us. It was connected to my arduino and the arduino is connected to my laptop. The positive part of LED is removed from being soldered thats why I hold it like that. It's one of cleanest work I made.
At 5 PM a friend of mine message me to accompany him in market market, he sounds problematic and he wants to say something that's why I told him I'm on my way. After I got out from campus I took a jeep in FTI that travel along Guadalupe. I hopped on it then after 15 minutes, I'm already at market market then look where he is. He's in top floor near the Timezone. When I saw him, I asked him what's the problem and yet he replied he was bored due to lots of couples around.
That's the time I remember it's girlfriend's day, though I don't care since I have none hahah. Actually, the girl he's wooing must accompany him that way so that they have a date however, the girl accompanied her older sister in Venice. He feels OP there that's why he messaged me HAHA. We went inside timezone and I was surprised to see lots of couple around playing different games.
If I'm on his place then I will also feel OP. We stayed there for a while then we decide to eat cause we feel so hungry looking at those sweet couple. We decide to eat at Jollibee which is my first time cause I more prefer McDo due to their good combination of foods.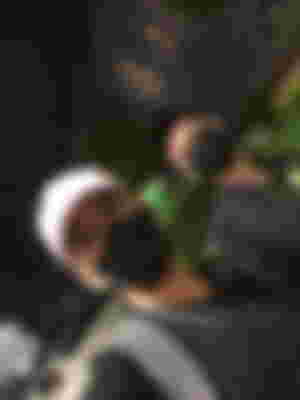 After we took our dinner, we decide to roam around BGC at night, it's still wonderful as usual, lots of couples around, there are singers signing love songs and people are listening. It's such a nice experience, we also went to Starbucks to order our drinks and also stayed there while busy clicking on our phones and laptop.
Gladly, we didn't need to compete with other passengers just to go home since I knew a secret path which we will wait for the jeep to arrive then hop on. When I got home I was so lucky cause after 10 minutes, a heavy rain poured and its a cold night for me with no one to hug awts.
Sponsors of Codename_Chikakiku