Attending Mini Concert of Mayonnaise
Hi everyone, it's me chikakiku, it's been weeks since the last time I post an article here. I'm really busy on my personal and academic schedule to the point that I forgot to do my side hustles. Let's move on on that, it's been days since Mayonnaise perform their songs in Market market Taguig and we had so much fun sing along with them. Before that, we had face to face class to attend at afternoon which we need to perform our activities whether actual or simulation.
I'm not that good in actual since it consist of different apparatus like solenoid valves, power supply, wires, etc. That's why I choose to perform on software simulator cause it's more easy. I draw activity 1 to 6 but due to my unlucky day, I picked activity 7 which I don't know how to draw that's why I asked help from my classmates and I'm glad they gave me a procedure how to do it that's why in the end, I manage to draw and let my professor inspect my work.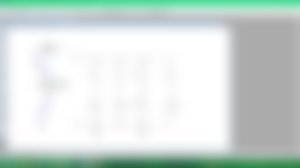 But the problem is, there something missing and that's the limit switch which act as a sensor to limit the cylinder rod after reaching the end. I'm glad I finish it with single bit of error and I got good scores on it. After that, I went on our gymnasium since it's where my friends hanging out watching basketball game of my section to other course.
After 30 minutes, they decide to go out since it's already 4:30 in afternoon and we gonna go to Market Market to watch different bands performing their songs and cover. We rode a jeep from FTI to market market and we had smooth travel, we reached market market at 5 PM and we are dumbfounded by what we witness since there are lots of people around specially on first floor cause they are waiting for different performances of bands.
We can't find any spot to watch until we saw some spaces on 3rd floor that's why we hop on elevator and go to 3rd floor which other people are also waiting. We stood at other people's back cause it was so crowded but we manage to take photos and even see the stage.
I accompanied my two classmates, sadly, some didn't join us cause they have other plan which is to drink alcohol on my classmates house. Despite of that event, we still manage to have fun 3 of us. We waited atleast 30 minutes before the first band perform their song which is 647. I am not familiar with their songs that's why people can only watch and support them but when they are covering songs familiar on people's ear then it's time that the crowd will sing a long and jam with them. The other performers are Madeline which they had cute vocalist and a woman drummer.
They perform such sad song that even I don't know it's tone, the emotions in the song really touch my heart. Other performers like Night in Alaska and Mojofly also perform their rock songs until such moment when the crowd cheers cause the vocalist of mayonnaise enters on stage and start speaking.
The crowd is on hype since they are connecting with the audience and asking their personal status like love, problems and pain. Even me, I shout all the pain in my heart and I am not afraid to do so cause lots of people also shouting. The noise became more louder as they start performing their songs. I am so familiar with their pieces specially on songs like Tayo na lang Dalawa and Jopay which we jam and jump along with the song.
After the event, my voice is already drained and husky due to so much shouting. I enjoyed the event a lot, I want to attend this more type of mini concert in the future, maybe together with my girlfriend or maybe with friends. I want to unleash my pain and problems even for a seconds and this type of events is really one the best moment for that.