A Betrayal Story of Asiong Salonga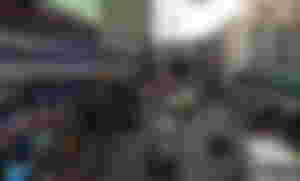 Are you familiar with the place Tondo? It is located at Manila and considered as the place of crimes, during 1920s the numbers of crimes in Tondo had rises drastically due to improvement of Manila. Tondo became the center of attraction before due to different spots you can visit and also there are lots of merchandises you can buy in cheap price. Tondo was filled with progress along with numbers of petty crimes such as shoplifting, snatching, hold up and many more. During 1940s gangs and groups are formed to provide protection to their members and the place where they lived.
The year 1940s was the year where a young Asiong Salonga awakes from reality of life, they are not rich but they have little store which he's the one attending to it. At the very young age, Asiong is already a independent boy, he gained lots of friends since he attend the store and he needs help of other boys, in return Asiong gives them free food for their service. Later on those kids became his comrades and friends, at the very young age, Asiong was influenced to do petty crimes like snatching and shoplifting. During his teenage years he created a gang which he is the leader and operates crimes like holdup, akyat bahay, robbery, snatching and other forms of crimes.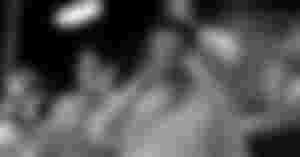 Asiong had a younger brother which is reciprocal of him, his younger brother is determined to study to become police, his brother became police and they had conflicts about it. Asiong is a criminal while his brother is a police and his brother said that once he got an evidence that Asiong is involved to those crimes, then he will immediately catch nor kill him even if he is his own brother. Even though Asiong is involved on crimes and killing, he still had heart to help the poor in fact people came to Asiong once they need financial help, Asiong gives money to people in wedding, baptism, hospital bills and many more.
In return, people protected him against the law that's why everytime police had hint where he was residing, people will said that they don't know. Asiong also controlled almost of the Tondo, every store in vicinity had its photo to show that he owned the area and no one can overtake on it. Due to kind of business which Asiong enter, he had lots of Rival which want to harm him. There are lots of killing attempts on Asiong but it all failed. He also got imprisoned once but he managed to escape when he decide to wound himself so that he will deliver to hospital which is the best time for him to escape.
He managed to escape and hide for a meantime then when he came back to Tondo he learned that his rival occupied most of Tondo, his area that he protected was occupied by his opponent. He do everything to go back in power and he managed to govern his comrades again. One time his rival said to him that he's already tired of endless fights that's why he asked Asiong to talk about it and fixed everything. Asiong agreed on it and they have a drink, inside the house it's only Asiong with his right hand man Erning and his rival Totoy Bato with his right hand man.
They are happy drinking alcohol when suddenly Totoy Bato rise and pretend to take a pee, Asiong didn't knew that it's a sign where he will betray by his own friend Erning. Erning stood up and point the gun on Asiong's head, he shot 3 times that made Asiong lifeless in an instant, the sad part is the gun used to kill Asiong is the gift that was given to Erning. He chooses to kill Asiong for exchange of money, the story of Asiong Salonga shows that not all true friends are true, once they received huge money in exchange of betrayal they won't hesitate to kill even if it's long time friend.
The story is an evidence that no matter how you knew your friends are, it's better not to give them your full trust cause once they seen you at your weakness then they won't hesitate to betray you. That's the reason why I prefer to have few friends and I didn't give my full trust to them, I didn't share any sensitive information to them cause once there's a conflict happened, it might get used against me, it's better to get along with people around us but we should be vigilant who will we trust.
Sponsors of Codename_Chikakiku