The Promise!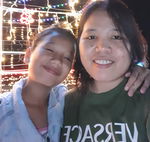 March 19, 2023
It's midnight here in Kuwait as of this writing. I am feeling better now after not being okay, I mean again it's the same old story that being far away for my kids there were times that my homesickness attacked me. I feel so empty that my mind can't think of good things to do so I didn't force myself I just pass through until I am alright.
So much for this from the title above "The Promise "I wanted to share here about the promise that I made to my father. Way back in December, I visited my parents in our province I and my two daughters stayed there for 4 days.
It was Thursday morning the time that we schedule to go to my parent's since at that time my kids don't have classes it will resume by Monday so we grab the 4 days opportunity of staying there we are very excited because at last about 4 years of not seeing my parents finally we met up again.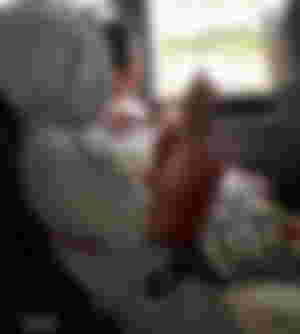 We arrived there in the afternoon it took 5 hours of traveling from our place to my parent's house when we were there I can see my parent's faces of how happy they are for seeing me and my daughters.
I have also one sister who lived with my parents she has 3 kids so my daughters don't feel bored as they are having good times with their cousins even though it was their first time meeting but the bonding was there.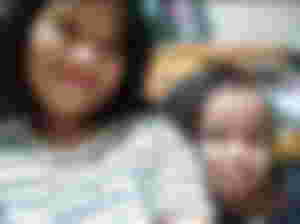 We don't have too many photos since we are busy talking so it is limited only plus my mobile doesn't have a charger since I forgot to put it in my bag and my phone can't match into any ones charger sigh!
After 4 days of staying with my parents, I know how difficult their situation is when it comes to money matters. Since all my siblings already have their priorities though we can give when we have extra but still not enough my father is still able to work but he need help to survive daily. He then talks to me that he want to have a cow but he can't afford to buy one since it was quite expensive and then I told him to not worry as I am saving money for him to buy in God's will.
I hope and pray that within this year, I can save that amount so that I can give what my father desires of owning a cow.
I know that God will provide as long as we are willing to wait for the right time.
Thank you everyone for the support may God bless us all!
Thank you for reading!
Your comments will be very much appreciated.
Your likes will be counted.
And your subscription will matter to me.