Teacher's problem!
Yeaterday ,my son's teacher asking from our groupchat if who eve know's one of the parent of her student she mentioned.And it was our neighbor ,so I answered that I know that girl and she is one of our neighbor here.
So the teacher contacted me and asking some info about this parent which her som was having a big problem at school.
This student are now stop schooling ,from the first day of the class this little boy who is classmate of my son always cried everyte he can't saw his mom.He is not yet ready to be in school or should I say that this little boy is not yet ready to practice being an indepent.
So what does the mother do is she also like schooling as her son always cried everytime he can's see his mom.
But then it came to the pount this little boy are not going to school anymore.The teacher felt happy when she noticed the big improvement of the student when he calls his teacher asking for help for their activities coz mostly he was not talking to anyone at school except his mom.
But day came when his cousin stops schooling ,he stopped also and the teacher feels so sayang for her student.
And the teacher wanted to clarify the parents descision so she wanted to have a home visit for this student.
So ,yesterday I went to the school to get my son's certificate from graduating on kindergarten and I also get the extra money which we payed for thier band uniform.
I told the teacher that this parent was working at the street ,a TUPAD worker in which they are paid by the government.So the teacher went to the barangay road and checked this parent and yes they are talking about and told to visit the school as she needs to have her signature about this matter.
But then this parent did'nt come to school so the teacher contacted me asking my me as her guide going the house of this parent.
After lunch ,we went there and they talked a lot .The teacher felt sad knowing that this student does'nt want to go to school anymore.She needa to have a home visitation as they are required to do whatever they can do inorder the dropped student will go back to school again.
The head teacher keeps asking the about this problem and told to do something about it.
She felt sad knowing about it as he was not the only one student who dropped out ,they are four student and si teacher talaga ang nanghihinayang for them.
She even told that even if the kids are already behind the class ,she will accept them if they wanted to go back go school and studied again.
I do hope that the parents can convinced their kids to study and back to school again.
While they continue talking ,I took somw photos of thier flowers at their backyard.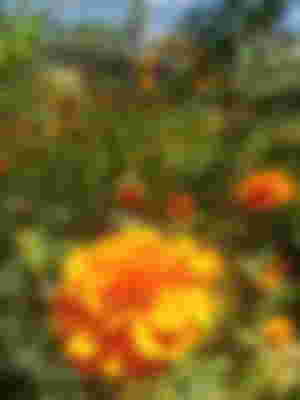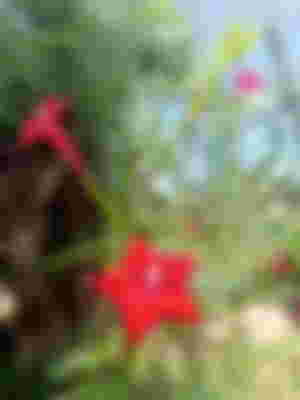 And that's it for today ,thanks for reading and have a great day!