My Saturday's moves
What's up read casher's ?
Saturday was my exctiing part of the week back then when I was studying coz it means ,no class and we can play with our friends but most of the time we are doing some house chores haha,we can only played if we done our chores and assignments.
When I was working ,we are all excited when the saturday came ,aside of we are having a good time at the disco bar ,after the saturday is our salary day the most exciting part for us who working for 12hours a day ,and we are happy during our weekly payday which is every sunday.
An update of my neice who was hospitalized last wednesday,she 's at home now ,she 's fine and while we are having our dinner I told her that this the result of what she did before ,she's not taking care of her self ,I do hope now she will learned from it .I feel pity for her mother who was sad thinking where to find money for the hospital bill ,the bill was 22kpesos since she was had an indigency philhealth ,10k pesos was deducted in her hospital bill .When ate called me via video call ,I can see her stressed looking face because of what happened to her daughter.She planned to buy a laptop for her son coz he needs it for his study and the money that will going to spend to buy a laptop was spend for the hospital bill.And what's important now is her daughter and the baby was safe.Ate can find ways to ear again that amount that being used for the hospital bill.
Anyway ,lets proceed to my saturday's move,as usual I woke up early to prepared my husband's breakfast ,he was having a dayshift now ,I cooked pork liver and while waiting for the rice to cook I keep browsing my blurt account .Many of us now feels a little sad and we are finding another sites that can help us to earn.Last wednesday I asked my friend Bch_lover's help to creat a blurt account and she helped me to and this morning while browsing my blurt I feels so kilig when I read my notication ,a blurttribe mention me on their post ,I feels so kilig they mention mmy name that kasama ako sa kanilang daily curation report where they were inviting other users to visit my account and give their support .I. So happy and feel kilig honestly.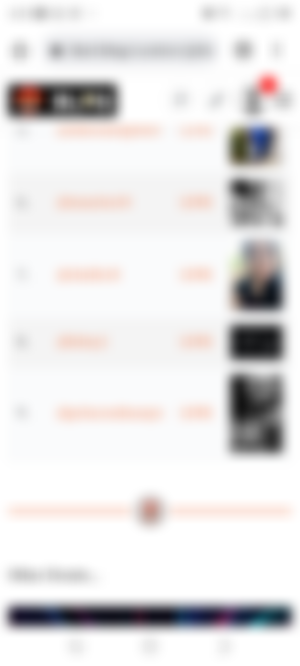 But I still continue my journey here in the coming 5weeks I will celebrating my first anniversary here ,as long as my account is okay I will continue reading and writing here.Praying that everything will be back to normal again.
I when I prepared the table I quickly went to the laundry area,yes its saturday and its my laundry day ,yeah! I quickly was our laundry but I was'nt able to take some photos of it ,just imagine the 1big basin og colored clothes and 6white shirts including my husband's uniform.I washed the colored clothes and able to finished it for 1 1/2 hour and the whites was still soak with soap ,I will wash it tommorow nalang.
When I finished my laundry I and my eldest son was having our breakfast while my youngest son was still sleeping.As of now ,its 8:25 in the morning while writing this my baby was still sleeping.
Yesterday my son and my nephew saw a video on tiktok on how to make an homemade icecream ,my son requested me to make some icecream and did'nt told him that I make an icecream for him after he finished his breakfast ,I give him his wish ,yeah wish granted si bugoy. He was so happy and excited to eat while me was eating the ensaymada from goldilocks.Dala nila pamangkin kahapon.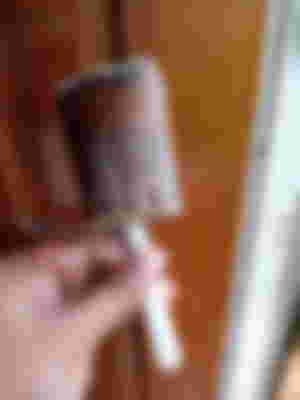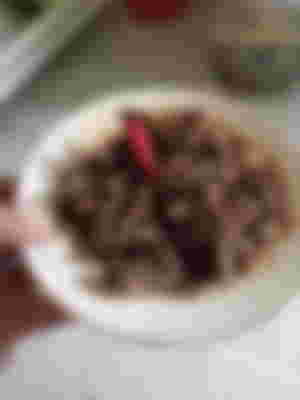 So that is my saturday's morning moves,later when my baby is awake I will give him his breakfast and take them to bath .After publishing this I will washed the dishes and later I will prepare our lunch and clean the house.Buhay nanay talaga no ,napaka busy.
Anyways ,have you seen the viral video on tiktok ,the bisaya issue?For those who did'nt see it ,there was a group of young people eating at the fastfood and they felt that the people in the other table was nambabastos sa kanila ,and there sabi ng ng babae "bisaya naman ,pangit naka denim jacket ,laos na yun."If you are a bisaya I need you opinion about this issue.For me ,its not good to discriminate other people it is just like you are discriminating yourself.We are all human ,in the eyes of God we are all beautiful ,so we don't have the right to say ugly to anybody around us.We don't have the right to judge others ,we don't have the right to judge other's fashion ,sarili natin intindihin natin instead of mangi-alam sa iba.The girl who says that bisaya people is ugly was already uploaded her public apology ,hopefully she was sincere on her apology ,its not good that you are discriminating others ,I do hope that she will learned something from what they /she did.Many tiktok users got mad of them but we need to move on on that issue,we are humans that commit mistakes hopefully it will never happen again.Spread love and kindess nalang tayo.
Thats it for today ,thank you and lab ya😘