Forget my wants and prioritize my kids needs!
November 15 is the day that I set for my wants ,it is to go to a salon.Its been 8 years since my last visit at salon and got my hair rebonded.
I wrote a blog about it and I wanted to get it as a gift for my self.
So I started earnings bch through readcash.If I am not mistaken ,hair rebond cost $20 ,so I was thinking and believe that I can earn that amount.
Luckily ,after a weeks I set my plan ,I able to earn $18 I am so happy coz finally I can have this as my way of pampering my self.Its different to have a straight shiny hair ,it will less our stress haha,it will makes us to look more blooming lol!
But I was'nt able to hold that amount ,I converted my $18 savings and bought my kids needs like milk,vitamins ,snacks and viand.
I did'nt loss hope ,I continue grinding and after a week after that widthrawal I able to earn $14 ,I am so happy and I was thinking I need more $6 but we are running out of budget again ,my husband needed an allowance and my son also who is a student.
He now asking some baon for school so I converted my savings ,after a few days I earned another $6 and I need a money for our viand ,so I borrowed $4 to my friend here and converted it again for our needs.
So ayun ,I was thinking that I need to forget my wants since we are facing a financial crisis because of our debts.
My husband is aware of what I want and he told me that I will get that amount for his salary last November 15 but I told him ,our kids needs should be prioritize than my wants.I should have to forget it for now ,I can still live and breathe with a messy hair but I can take thinking my kids that we can't give thier needs.They shour be our priority.
My son needed a kab scout uniform ,he wanted to join the scout this coming November 25 and ofcourse I don't want to disappoint him as I've said yes to him.
So I went to the town to buy a kab scout uniform ,I thought it will only cost 300pesos to 500 pesos but I was shocked coz it cost 850peoss .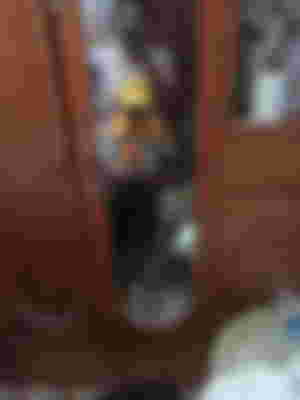 Another thing he needs is a cartoon character costume for thir school activity this coming November 24 ,I've learned that it is expensive in some stores in the town ,so I decided to ordered it from shoppee but the shippong fee does'nt have any discount but its more better than the costume in the town which cost 500-600pesos.This batman costume cost 245 including the shipping fee.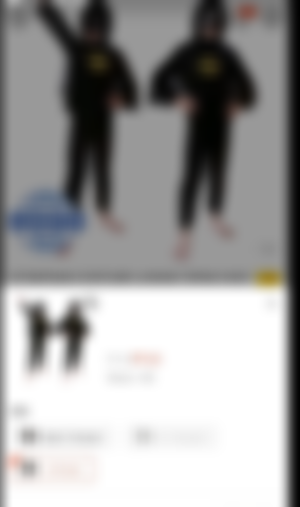 Just today ,I converted my $7 savings from hive and $3 from read cash for my son payment for his school service.
Hayst ,unlimited expenses hihi but its okay ,that even a lot of expenses but still I manage to look and find ways for it.
I am super thankful that read cash always saves as well as my hive earnings though I planned to save it for our house but I really needed it coz my earnings here was having a big difference from before.
I was happy when I earn $4 from noise app coz its really help me to earn bch but its been 3days that I did'nt recieve any tip from that platform but still hoping to have it .
I am grateful to the Random Rewarder who always there for me ,thank you so much for being so generous to me ,you truly a big blessings for me and to other people here .Thank you😘
And that would be all for now ,thank for reading!