Another exhausted day I had
Happy saturday everyone!
I hope everyone are having a good day today ,as usual for todays blog I will sharr how a tiring day my saturday is
I woke up early this morning even its saturday today ,no classes and my husband was having a night shift.
I woke up around 5 in the morning to washed our laundry while my kids are still sleeping.I hurriedly done our laundry which I have'nt done yesterday.
I had two big basins of laundry that needs to wash and through handwashing I've done it for more than two hours.How amazing I am haha ,so what I did is ,I did magic lol .
After I done my laundry I cooked and prepare our breakfast .My husband came around 8 in the morning and our eldest son requested to go to a beach for swimming .And since we promised them before their christmas party ,we grant his request.
My eldest son awaken his younger brother telling that we were going to a beach and they are so excited.
We arrived at the beach around 9:15in the morning but they got shocked and keep asking were's the sea water haha .We are not lucky today coz its low tide.We need to walk for how many steps before we reach the sea water.
My son was sad about what happened to the sea ,he keeps praying that it will rain so that there will be water again haha.We explained him about it and he understand naman.So he said we wait until the water will return haha.
They keep playing at the sand and hve swimming but they are not so happy because its low tide.
We go home at 10:30am coz I need to cook for our lunch .
Around 2pm when my baby was sleeping ,I went to the town to buy viand and gift for my husband's exchanging gift,tgey are having christmas party and there will be an exchanging gift worth of 300pesos or $150.
I was so sleepy but I need to town ,I felt tire and sleepy coz I slept late as my baby slept late also.I needed to wait until he falls asleep before I will sleep ,so ayun antok na antok ako.
While walking along the market after I bought a gift for my husband ,anyway I bought a comforter worth 339pesos and glad that theres a discount of that item ,from 339pesos ay 300pesos nalang siya,so sakto lang yung 300 but I need to buy a paper bag worth 30pesos .
While walking going to the wet market ,yung tsinelas ko ay naputol napabili tuloy ako ng sandal na wala sa budget haguyy.
When I came home I got busy preparing our dinner and right now while writing this my kids are watching tv while me needed to fold the clothes I washed this morning.
Anyway ,my sister invited me for the baptism of his son but I don't have money so ayun sabi ko next time na kami uuwi ,ang hirap kasing mag byahe tapos walang extra na pera.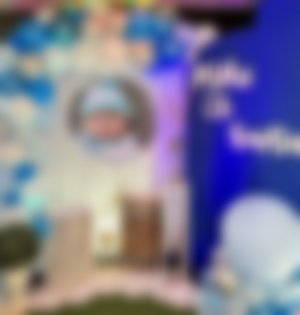 And that would be all for my exhausted saturday ,as always and exhausted day na naman haha .