Dignified Fashion.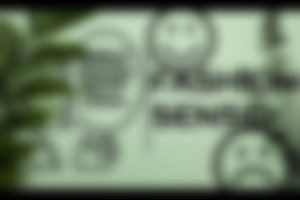 Your closet conveys a lot better than you can imagine. It exhibits your wisdom, taste, status, and wealth. It also puts out a little sneak peek into your personality, infact it does say a lot about you.
Everyone has a fashion sense of theirs and one could likely have such a weird reason and a sensible one for it. I have seen people who design their very choice of wear when it comes to fashion.
I have seen individuals wear the weirdest of clothing when it comes to dressing and it doesn't stop them from being who they are rather you get to catch a glimpse of a profound component in them. As for someone like me, I could discern someone's attitude or well-being just from their looks or appearance. I can sense or predict their way of life, how they would react to something around them and so much more.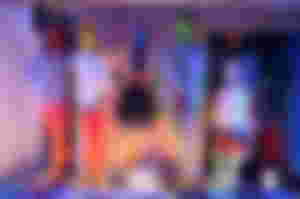 Fashion is a popular trend in times of styles, dressing, ornaments, or manners of behavior. This is to say that individual behaviors play a role too in fashion. That makes me ponder if this quote states the fact or otherwise.
Hearing the typical quote that says ...
---
" you will be addressed the way you dress "
---
Makes me think that this validity is getting extraneous. Of course, it might seem very possible because it has a high probability of success but come to think of it, this also has its negative response. I think this depends on people's reactions, not your perspectives. Let's assume a banker who is always in corporate wears or rather on suits and such person boards a public bus where the conductor is a tout or a clown, do you think that such a person would address that banker appropriately or in an ill-mannered way?....the response would be determined if the tout is a competent person or otherwise.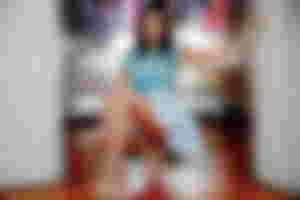 I might not have the best quality wears in my closet but I do have a dignity to protect or preserve and that involves my appearance/looks. I am a decent girl and my fashion sense says a lot about me. Let's just say that I am a coat of many colors. I have varieties of choices when it comes to dressing, regardless of what I wear I expect anyone approaching me to have courtesy.
Don't get me wrong! I don't expose myself and that doesn't mean that I can't because I decide when to go rogue or decent. I love wearing matching outfits or a complete set of clothes but not entirely matching. For instance, a blouse of many colors would go with a single color of trousers which is the background color of the blouse.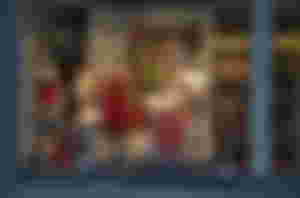 I can also wear the same color of a top and trousers/skirt and match it with a different color of footwear, it all depends if I'm in synchrony with the vibes, impression, or sentiment I get from it. Have you ever been in a confused state of mind where you don't know what to put on despite the number of wears you have?...it happens to me a lot.
This happens especially when I don't have a clue about how to look, you know we have kinds of looks right??...like the casual looks, the simple and smart look, the sweet and classic look, the bossy look, the sexy look, and the mature look. All this defines what you wear and so forth. So when choosing a dress for the day, know what type of event awaits you. It would accelerate your selection and save you time with less stress.
I hope with my narrative you can understand my fashion sense.
Pixabay || Pixabay || Pixabay || Image From & Edited With Canva