How To Avoid Scams With Cryptocurrency
How To Avoid Scams With Cryptocurrency
Scammers are always coming up with new cryptocurrency-based schemes to steal your money. Here are some things to be aware of in order to avoid falling victim to cryptocurrency scams of any kind. You can also add your ideas in the comments.
Fortunately, you may not have fallen victim to one of the many complaints of this scam, but it is still your obligation to be vigilant and ready to spot anything fishy.
Cryptocurrency payments are always requested by scammers. No trustworthy company will request that you send cryptocurrencies in advance of making a purchase or protecting your money.
Profits or large returns are only guaranteed by scammers. Don't believe those who assure you that you may profit from the cryptocurrency markets rapidly and effortlessly.
Never combine investment advice with online dating. It's a fraud if someone you meet on a dating website or app asks you to send them cryptocurrency or wants to teach you how to invest in cryptocurrencies. Numbers of American are targets to this method. They have the highest victims.
Scammers are still employing certain tried-and-true scam techniques, but now they want to be paid in cryptocurrencies. One of the most common methods a scammer get you to buy bitcoin and deliver it to them is through investment scams. Nevertheless, they (scammers) are all over the place and also pose as companies and governmental organizations and despite their smartness, have loop holes. They can be carefully detected.
Investment scams frequently begin on social media or online dating apps or sites and promise that you can "earn tons of money" with "zero risk." Of course, these frauds might also begin with an unexpected text, email, or phone. Additionally, cryptocurrency plays a crucial role in investment scams in that it can be used for both investments and payments.
Scammers make money-making promises or large rewards with assured returns. No one can provide those assurances. Much less quickly, much less. Additionally, investing in cryptocurrencies is not "low risk." Therefore, it's a scam if a business or individual says you'll make money. Even if there is a celebrity endorsement or positive investor reviews. Those are simple to fake. On Facebook, I have come across a lot of these.
 Big assertions without backing or justifications are made by con artists. Regardless of the investment, learn how it operates and inquire as to where your money is going. That information is something that sincere investment managers or advisors wish to share and will support with specifics.
Search online for the company or person's name, the cryptocurrency's name, and words like "review," "scam," or "complaint" before making a cryptocurrency investment. View the comments made by others. Moreover, learn more about other typical investing frauds.
Business, governmental, and employment imposters
In a corporate, government, or job impersonation scam, the con artist poses as a reliable source in an effort to persuade you to send them money via cryptocurrency purchases and transfers. Know that to stay away from job, company, and government impersonators
No respectable organization or authority will ever send you a money-related email, text, or social media message. And they won't ever insist that you pay with cryptocurrencies when you buy something.
Even if it appears to be from a business you are familiar with, never click on a link in an unexpected text, email, or social media communication.
 Anyone who contacts you unexpectedly and demands money in bitcoin shouldn't be paid.
Never pay money to apply for a job. It's a scam if someone requests payment in advance for a task or instructs you to purchase cryptocurrencies as part of your duties.
Trading Your Cryptocurrencies Safely
It's simple to believe that everyone is becoming wealthy through cryptocurrency trading. Many con artists use shady goods and services to prey on traders' avarice.
There is no low-risk strategy to trade because it is both dangerous and very speculative. However, by adhering to a few straightforward guidelines, traders can reduce some dangers. Note: This is not financial guidance. We provide several well-known justifications for and justifications against purchasing this product. Before making any investing decisions, we urge you to consult a professional.
Only exchange assets you can afford to lose: Compared to equities and bonds, cryptocurrencies are far more erratic, and the market is expanding quickly. A famous altcoin today might not be around in a month or a year. In other words, traders should take into account the potential loss of all of their deposits. Investigate thoroughly Before opening accounts, traders should study evaluations of brokers and exchanges. Finding trustworthy, up-to-date information is essential because the cryptocurrency sector generates news every day with the introduction of new goods and exchanges. Message boards like CryptoCompare and BitcoinTalk can be a good source of knowledge and guidance.
Select the Right Trading Instrument: Cryptocurrency can be purchased through a broker or an exchange, but there are alternative ways to speculate on price movements.
CFDs for cryptocurrencies
Some traders may think about trading Contracts for Difference if they want to speculate on the price of a cryptocurrency (CFDs). Instead of actually owning the cryptocurrency, a CFD is a financial instrument that enables traders to bet on price alterations. As a regulated financial instrument, CFDs require a license from a regulatory body in order to be offered by brokers . In other words, a CFD's value rises as the price of the cryptocurrency rises and decreases as the price of the cryptocurrency rises.
Select a Licensed CFD Broker: You should do your research before depositing because there are obviously illegal CFD brokers operating. When working with an unregulated cryptocurrency exchange or broker, it is not always possible to get clear guidance on any related trading fees. you can share your ideas and hints too.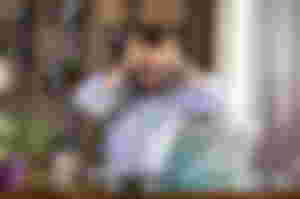 Thank you all for your time.
@Celynjasmine
 Lead image taken from pixabay