Wednesday, November 18th, 2020, 3 days after the fork
Someone recently asked me what is my hope for this project (BCHA), and why do I think it's better than all the others?
Let me start with the second question since it's the easier of the two. I'll even do it in list form.
Top 10 reasons--in no particular order--why I think the project currently known as BCHA is better than all others:
PoW>PoS

Has a solid roadmap

Technically proven and bold developer team

Passionate and dedicated supporters/miners

Proper incentives for developers

A continuation of the original Bitcoin project

The potential of the Global Network Council and how it adds a unique incentive to accumulate BCHA

The culture

The opportunity to get in on the ground floor

The Benevolent Dictator of Bitcoin ABC
I could probably write an entire article on each point above, but I'm hopeful there will be plenty of time for more articles in the months and years to come as this project continues to grow. For what it's worth, I don't plan on going anywhere.
Now onto the more difficult question: What are my hopes for this project?
Number one, I hope that it succeeds. I want it to reward those who believe in this project the most, like the miners who are currently mining at a loss to keep this chain alive, the developers who are taking a leap of faith that this project has a bright future, as well as all the supporters like me who share in this vision.
To be completely honest, I am more optimistic about Bitcoin today than I've been since I made my first ever transaction. But perhaps the thing I am most excited about and hopeful for is the realization of the Global Network Council.
As we struggle through this chaotic 2020, the other day I asked myself why is the world so lacking in good leaders. Actually, I asked Naval Ravikant: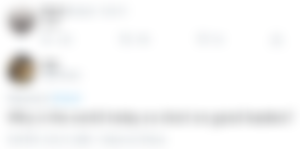 Unfortunately he didn't respond, but I think I was able to come up with a decent answer of my own. The one I came up with is that we don't have many good leaders because we don't have the right incentives.
I'm hoping the GNC can serve as an example of how to properly incentivize the right people to lead a project or community. Because now instead of having to be good at politics to earn a position of leadership, the GNC provides a framework where those who seek influence earn the right to wield it simply by becoming one of the project's biggest stakeholders. They become a stakeholder by mining or accumulating coins, not by making a bunch of noise or through politics. I want people who have real skin in the game helping to make decisions, people who truly believe in the vision of this project, not those who are best at appealing to the mob even if they have little to nothing at stake. This is because if we only reward people good at politics, what we end up with are good politicians, not necessarily good leaders.
It has been twelve years since the inception of Bitcoin, and we now have multiple branches of the original project. Each one has a different goal, with different incentive structures, giving us the ability to choose the project that best aligns with our own personal preferences. I choose BCHA because it most aligns with my desires, which is a chain that is focused on allowing its developers, miners, and users to profit off their work.
I look forward to seeing the birth of the Global Network Council and how it attracts more people to this project and increases the demand for the coin.
As someone who has never had a desire to run for any kind of political office, I think it is telling that I hope to one day earn a seat on the GNC and make my voice be heard.