What February Taught Me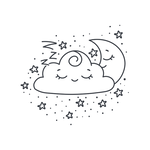 February – this month has the smallest number of days as compared to all the months in a year and for me, it's means something special. Just like always, there are challenges that life throws at me but at this year, specifically at this month, I've been more in control of myself and the things around me that I could still change. I was able to compromise, make adjustments, accept, let go, understand, and most of all, forgive people including myself.
I got good and bad news but what's important is that I was able to get over it and I know I did my best in every little thing that's done.
The HIGHLIGHTS OF THE MONTH
I am enrolled.
Semestral break happened, I got my grades, and I enrolled for the next chapter of my college life at the same university. I am under a program that implements no retention policy which means I have to maintain my grades and reach their cut-off every semester or else I'll be forced to shift to another course or transfer into another school.
I have prepared myself for jumping into a new system or environment but luckily and to my surprise, I passed all my subjects. Although I'm a little heartbroken because some of my friends/classmates will now be leaving our block. I may have shared only a little time and memories with them but our class felt like a family too as we share one common goal.
What else do I have to say, here I am second sem!
I got a skin problem, again.
I have the most sensitive skin and I've been coming back and forth to my dermatologist in the past years. I don't know if I'm the only one making this a big thing but it's impact is really great on me. I bought creams and hoping that it'll work again as it did before. I know it will take months but I am trying to test my patience with this.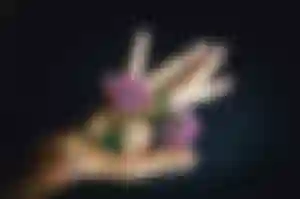 Letting go and burning bridges.
I tried to reach out with some of my friends but I think it wasn't a good idea at all. I was always that type of person who will stand tall and brave but my doors will be open to the people who repeatedly hurt me. No matter how hard I try, it's hard for me to turn my back or close my doors completely to them. However, for this month, I think I'm having a breakthrough in burning those bridges that I no longer deserve to cross.
And I am doing this not for any reason other to respect myself and to keep only those people who are true to me. Maybe growing up is really painful but it doesn't hurt as much as it did before when you start to change your perspective rather than forcing the things around you that's already out of your control.
More self-love.
I don't know if it's a good or bad thing that I am getting more and more content with being alone that I don't feel the need of having a significant other anymore. Sometimes I wonder why I want different things than other people. But I don't want to dig deep in that part of the story. It's just that, in this month, I've been focusing on myself and been looking into many ways on how I become healthier. I think it worked though because people been telling me that I've gained weight.
I am happy that my healing makes results now and even though I am not completely healed yet, I am delighted to the road I am taking and excited to see where it could take me.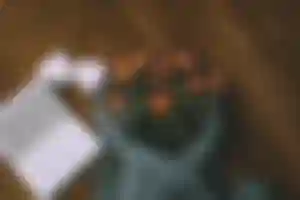 February taught me that the greatest love of your life is yourself. Love entails patience and acceptance. And, things happen only when you do something about it.
If you've taken time to read this, I am very grateful. I want to know what it's like to be in my mind so comment down too what February taught you.