Newly Made Crafts and Accessories
A few months back, I wrote an article featuring my handmade items. I am a proud hobbyist and I do make crafts and accessories as a hobby and a source of income. For this blog, I will once again show you some of my recent small projects. These items are not grand but I appreciate my own work and I am happy that there are people who liked it too.
Dainty Necklaces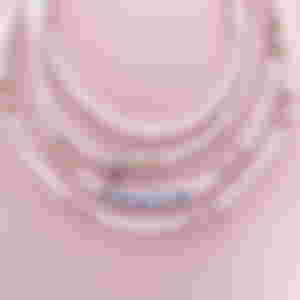 First of all are these white dainty necklaces or chokers. White is the base color which proves that white is the most eccentric piece that a person could wear because it gives such a different kind of vibe and it could follow with whatever outfit you have. I accept customized items like that one with initials and the other one with name. People nowadays wear necklaces in layers because it looks better in that way, so, I also customize its length depending on the customers' size.
Daisy Necklaces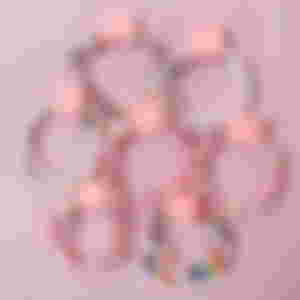 It's already summer so I think these daisy necklaces are perfect for summer outfits. I also enjoy making these items because daisy is just a kind and simple flower – it is satisfying when I finish one daisy necklace. I will try this design to other base colors as well to see how it will fit. One thing I love about bead-making hobby is the endless possibilities I have when playing around with colors.
Crochet Headbands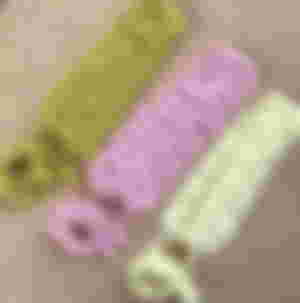 This item is just super easy to make and it is enjoyable too. I haven't been able to crochet the past weeks because I am busy but I hope I can make new crochet items this break. Going back to the picture shown above, these are perfect for the summer too, it looks perfect when worn at the beach. I am also planning to make these item in other colors but for now, I specifically chose those three because it matches well with black hair. I think I'm going to use these headbands when going to school next month.
Crochet Rose Bookmarks and Initial Bracelets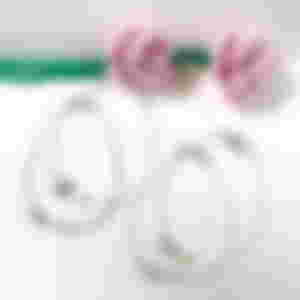 For the crochet rose bookmarks, it looks too cute and I promise I will make it using other colors as well. If I could make a lot, I will give some to my friends when I see them next month. My mom thinks it's too big but I like it that way – when I close the book, there's a rose on its top and I find it cute. For the bracelets, well, I just made a bracelet version of the initial necklace. It looks nice and classy when worn too. It is an ideal gift to give to your friends or family.
That is all for now. I hope you liked reading this. Leave a comment and let me know what you can say about the items that I made. I really love allotting my creative rest time with doing these crafts. I have a lot more ideas on my mind and I just hope I can put it into life soon.
Always have some time to do the things that you love. Time is the matter!
ALL PHOTOS ARE MINE.