Goal: To Travel Alone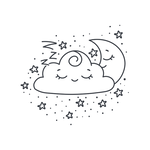 Traveling alone is on my bucket list because I think it is such a good way to recognize the beauty of the world, the importance of survival, and becoming more dependent or self-reliant.
I like the idea of getting lost and having to find a course on how to get back. I would like to challenge myself on how to become resourceful and knowledgeable about the surroundings – about different cities and bizarre places.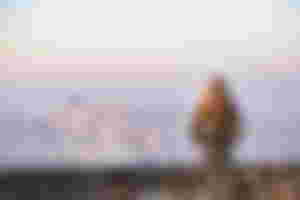 I have not tried it before that's why I am so curious about being alone, facing my own little mishaps and failures in a place where everyone is a stranger. I have read novels about travelers and I was inspired on how traveling alone could change a lot about one's perspective. It has a great impact because it is like moving into a whole different world and all you can really rely on is yourself.
Maybe if ever I would do this, I'd go to a city here in the Philippines so that my budget would fit and language barrier wouldn't be much of a problem. However, if a bigger opportunity arrives, I'd like to go to a city where English is being spoken and where the culture is rich. I would like to observe and write about the things that I will find out, I'd like to drown myself into diversities.
• You will meet new friends
I am an introvert so maybe there's a possibility that I would be forced to be sociable at certain times when I am alone. For example, asking someone to take a picture of me or meet someone on the way and share some stories with them. Traveling alone is a chance to encounter different people and this is where you can adjust your comfort zone.
• More with reality, lesser on the virtual world
What we see on the internet is not always what the reality is all about. Traveling alone gives you the idea to embrace the truth that's been being painted with different colors when it reaches the virtual world. When you deal with reality, that's when you can have a deeper understanding about how our lives work. That's a chance to see clearly what our purpose is.
• Be more responsible and independent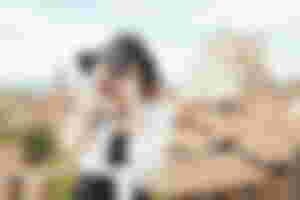 You will be left with no choice but to push yourself to be attentive with your environment. You will have to be in-charge of taking care of yourself and all your valuables. It's a chance to start having the right amount of control because it is a hundred percent sure that you will make mistakes but as long as you can get a hold of yourself, eventually, you can think of solutions and alternatives regarding that matter.
In some future time, or maybe in my next life, I will travel alone! It is a way to boost my confidence and to feel necessarily strong. I find alone time vital to all human beings because we have to engage in our personal space too where we can be who we are and where we can reflect about what we want.
Let us wander off!