Secret tips How to make your hair grow faster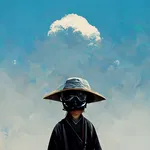 If you want to grow your hair quickly, you should know that it is not easy. You must be persistent, eat a healthy diet, and have good sleeping habits. In this post, we will talk about tips for making your hair grow faster naturally.
You may think that eating a healthy diet is the last thing on your mind, but it's important to ensure you're giving your body the proper nutrients.
Eat plenty of fruit and vegetables.

Eat lean meats like chicken, turkey, lamb, and fish. You should aim for three meals daily with snacks if you're hungry.

Include foods high in Vitamin C (citrus fruits) and iron (dark leafy greens). Don't forget vitamin A, which helps thicken hair follicles! Also, include zinc-rich foods such as oysters or pumpkin seeds if possible. Finally, don't forget B vitamins such as Vitamin B-3 (niacin) and B-6/B-12 combo pills – these can help thicken thinning hairs too!
The amount of sleep you get every night has a significant effect on the rate of hair growth. Your hair grows faster when you sleep, mainly when your body produces more growth-inducing hormones during the first few hours of your slumber.
The amount of sleep you need depends on your age, but adults should generally aim for eight to nine hours per night. If you struggle with insomnia or wake up feeling tired after just six hours in bed, it's time to start getting more quality shut-eye by following these tips:
Your shampoo and conditioner quality is of utmost importance when growing your hair. Using cheap shampoos can strip away the natural oils in your hair and make it dry. If you have dry or damaged hair, this will only cause it to break even more. A good conditioner should moisturize your scalp and leave it feeling soft once rinsed.
If you want a good shampoo and conditioner, look at brands like L'Oreal Professionnel or Moroccan Oil. They are high-end products without skimping quality ingredients such as argan oil (scientifically proven to stimulate growth). They also have other ingredients that help improve the health of your scalps, such as tea tree oil or coconut oil; these are great for preventing dandruff which can lead to premature hair loss if left untreated!
If you've been spending a lot of time and energy on your hair, maybe it's time to dial it back and give the follicles some rest. If you're an avid straightener or blow dryer like me, it's essential to get into some pattern so your hair can grow faster. For example:
On Mondays, avoid heat styling and let your hair air dry.

On Tuesdays through Fridays, use a flat iron or curling iron to style as usual (only do this if necessary).

On Saturdays and Sundays, leave the heat at home altogether! You can always curl or straighten before work on Monday morning when it will be easier for you anyway!
Hair growth supplements are a great way to promote hair growth. They're available in powder, capsule, and tablet form and contain ingredients that promote blood flow to the scalp. When you're taking a supplement with these ingredients, you'll notice an increase in energy and overall vitality.
You can purchase hair growth supplements at most health food stores or online at sites like Amazon or Vitamin Shoppe. Hair growth supplements are also known as "hair vitamins" because they've been proven to reduce shedding while promoting maximum hair length retention during the growing period between trims.
Massaging your scalp regularly will stimulate blood flow and increase the rate at which your hair grows.
It is important to massage your scalp gently, as you do not want to cause any damage. It would help if you were massaging in circular movements using the pads of your fingers or fingertips only, as this is the gentlest way to stimulate blood flow in this area of the body.
You can massage your scalp once daily—you don't need to do it more than that if you're worried about causing too much disruption!
If you have dandruff, use mild shampoo. You don't want to rub your scalp with something that'll irritate it further or worsen the problem. Aside from washing every day, don't use a bristle brush on your hair because this can damage the follicles and cause breakage.
You can make your hair grow faster by avoiding smoking. Smoking is a leading cause of hair loss, so we recommend quitting as soon as possible if you're a smoker. It's also important to remember that smoking makes your hair dry and brittle and causes it to fall out more quickly. 
Conclusion
We hope that you have found these tips helpful and will be able to use them in your journey of growing your hair. Remember that it is essential to keep up with your routine and give yourself time for rest. Your hair will thank you for it!
Sponsors of BuildingDreams