Foods that help you overcome mental fatigue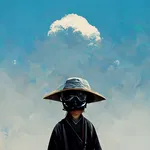 Mental fatigue can be a real pain. It brings down your mood and productivity, making it harder for you to work on your mental health. But not all hope is lost: some foods can help your brain recover from mental fatigue so that you feel more alert, focused, and happy.
Drinking coconut water can be an excellent remedy for mental fatigue. It's a natural source of electrolytes that is good for your heart, brain, and kidneys. The water contains lots of potassium, which helps the body maintain its sodium and potassium levels balance. Coconut water was also found to be rich in magnesium and sodium; these minerals are needed by our bodies daily to stay hydrated and maintain salt levels.
To get the most out of this drink, squeeze some fresh lemon or lime juice into it after you've poured it from the container, so it has more flavor!
For those with mental fatigue, almonds and other nuts are a good source of magnesium. Magnesium is an essential mineral for the body that helps with energy production, muscle relaxation, sleep quality, anxiety, and stress.
It's also essential for many other bodily functions, such as hormone regulation, blood pressure levels, and blood sugar control.
Because the brain uses more oxygen than any other organ in your body (about 20 percent of all oxygen), it needs plenty of nutrients to function properly — including magnesium!
Dark chocolate is a great way to get your magnesium for the day. Magnesium helps you relax, and it can also help with your heart health and bones. Dark chocolate also has antioxidants that protect your brain from free radicals, making you feel mentally exhausted.
Baked potatoes are an excellent source of vitamin B6, which helps the body convert food into energy. Potatoes also contain potassium and vitamin C, which help maintain a healthy immune system.
Try making a baked potato if you're feeling mentally tired after a long day at work or school! You can use this recipe:
Ingredients:
One medium (or large) russet potato
Two tablespoons butter
Salt & pepper to taste

Instructions: Preheat the oven to 400 degrees Fahrenheit. Wash and scrub your potato until it's clean, then poke holes all over it with a fork (you can also use a knife if you prefer). Put your potato directly on the center rack of your oven and bake for about 45 minutes (or until soft). Remove from oven and let cool slightly before cutting into slices. Put a pat of butter on each slice and sprinkle with salt and pepper. Bake for another 15 minutes (until the butter has melted) and serve hot!
Blueberries are a good source of antioxidants, which help your body fight free radicals and prevent disease. Blueberry antioxidants also help to maintain eye health, boost your immune system and reduce inflammation. Blueberries are also rich in vitamin C and fiber. The vitamin C found in blueberries offers antioxidant benefits while promoting a healthy immune system, while the fiber content helps you feel full longer and helps regulate blood sugar levels.
On the surface, avocados seem like pretty simple food. They're green and creamy with seeds and taste good on sandwiches. But avocados contain some hidden health benefits that you may not realize:
Avocados are rich in healthy fats. Our brains need fat to function correctly, so it makes sense that this would be important for mental energy.

Avocados contain vitamin E, which helps your brain function. Studies have shown that people who eat foods rich in this vitamin have better memory recall than those who don't.[1] In addition to helping you remember things more efficiently, vitamin E has anti-inflammatory properties that help keep your mind at ease.[2]

Avocados are a good source of potassium, which helps the body maintain fluid balance (which is essential for staying alert). One cup of avocado has 825 mg of potassium--more than half the recommended daily intake![3] Eating some avocados could make all the difference if you're feeling sluggish from low-sodium diets or other causes of dehydration (like winter weather).[4][5]
Mental fatigue is a real thing, and it can be challenging to overcome. But some foods can help your brain recover from mental fatigue. Here's a list of the top three foods that will help you recover from mental fatigue:
Foods high in B vitamins, such as liver and red meat

Foods high in magnesium, such as pumpkin seeds or avocados

Foods high in tryptophan (a precursor to serotonin), including nuts like almonds or walnuts
We hope this article has provided you with some helpful information on fighting mental fatigue. If nothing else, at least it should be a reminder that you don't have to feel like a victim of your brain chemistry! You can do many things to help yourself feel better when the day wears on and you need an extra boost.
Sponsors of BuildingDreams