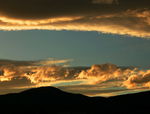 We don't know anymore who's true and who's false, all around we see people faking up things that are not as though it's there, all for thier selfish reasons. One seriously needs to be careful not to fall into the deceptive web of such cunning people, one minute you think they are the sweetest people you've seen only to realize it was all part of the game, they were only using you as a piece to complete for their main agenda. Have you ever been a victim of such circumstance, how did you deal with it? Let's talk more on this by engaging on the comment section. I bet most people must have gotten an encounter on this matter, let's talk on the most frequently happening ordeals.
It's no breaking news that the search for money has caused the world to gradually lose its value, now people do the craziest of things just to be ok and sort of a few bills, even at the cost of trust. I still wonder how some people claim on true love when in reality all they care about is the gain in it, no doubt more rampant among the females, since the men are the likely givers. There are countless of guys who have been deceived into thinking they were more special than gold to them, deceived that they were in a active relationship meanwhile all the lady wanted was to be taken care off, as soon as she sees a better offer or the previous can no longer perform the supposed duty, it's a termination to what was called love.
The women also fall victims of this hidden agendas but mostly in another aspect not always for the extortion of money. Not saying they don't get scammed by love when the men see they are wealthy, intact when a woman is wealthy it's harder to find love cause most guys might want to prey on her emotions to something for themselves. However women encounter this hidden agendas via another means, and that's the guys trying to get sexual pleasures from the ladies. It's no jokes a lady appearance is always appealing to the eyes of the opposite sex, and the tenderness is mind blowing, it could drive a man crazy. Especially when the beauty is so profound it would appear that the best man wins. She gets so many promises, she gets so many attentions, but could all professing be true.
Of course not, it can't all be true, in fact many of them might just be coming for what they would likely gain. In fact it get more twisted when a guy going for the body meets a girl coming for the money, but in this there is no cause for concern of bitterness, as both were only playing a game unknowingly to the other, and it isn't a matter of the heart, the smartest one takes up the win. But when an innocent person is involved, someone whom you have professed your loved to and has accepted your love and reciprocating the gesture, only to someday realize you were only taking him or her for a fool, it hurts so deeply, it really does.
I do hope there is a method to simply follow, just do this or that and your cheater partner would confess and apologize, or ask certain questions to find out quick, well it isn't that easy with love affairs. Sometimes matters of the heart blinds you to seeing what you ought to be seeing clearly. All your friends may be calling your attention to it, all your friends maybe telling you the truth about the person you are acquainted to yet you still decide to not believe. Love is blind they say, one has to be careful, and try to see at all means as fast as possible.
Not applicable to love alone, though love is more popular because it cause tears and emotional breakdowns, but there is still another common area of hidden agendas we often come across and that is with friends. Yes friends, can get so close to you and you become so free to them, with the memories you both have shared, they could freely take off your fridge or your kitchen and you dont think about that and you too can do theirs, but in all this you're only on a road to being betrayed. No doubt good friendships and more lasting ones are those who can't remember where and what got them talking, cause it was not a repurposed plan, it just happened. Not that those who can remember their friendship starts are fake, I'm only stating that the more lasting friendship are those who can't remember how it all began.
Judging by experience I feel Male friendship strive better than females, like most of the females around me rarely have a co female friend, and those who do are almost certain to get fighting soon. Maybe its different in other part of the world. Just like the AA blood group, the Male can best keep friends with a female as well as a co Male and still be alright. Yes we have our issues but they are rarely seen. Drifting back to the subject matter, friendships too have hidden agendas as something could have cajoled them in the first instance, so they drew near for that course, when its finally derived, then there's no need for the continuation. So easy they can cut ties as they have gotten what they wanted.
There's no way of sugarcoating it, what's bad is bad, people's time and affection should be so precious, you can't just decide to toil and waste it. Past events like this has caused many to lose trust in people, that when the right one comes along, they won't be detected and accepted. For issues of love this betrayals caused by hidden agendas can lead to trauma, especially when such victim has fallen so in love as they have swam deep into the webs of deceptions. So it's bad indeed. Getting your wish might not be easy without that route but it is still achievable. No doubt people have crossed your bridge without cunning routes, so let's adjust right. Don't toil with people's emotions, quit loving and attaching for selfish hidden agendas.
A great week it is for us, we are continually grateful to God Almighty. Thanks for reading through, please take out time to like and subscribe, your comments thoughts are highly appreciated. Thanks and stay blessed.