Choose Who Chooses You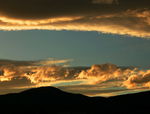 Let's learn to save ourselves from the feeling of hurt and guilt, the regular human is selfish and self centered, including you, we all want to gain, we really don't enjoy not being favored, but we know what's right and what's wrong, this is the reason we caution ourselves not to take people for granted or use them for our selfish gains. This however is you, there are many others who don't care, In fact they learnt how not to care and are still not caring and just do what they like on the basis of "the world is a wicked place " or "other people have been wicked to them too".
It pays to be good, it really does, however you won't stay good forever if you don't learn to apply wisdom in your dealings with people, our time and efforts are investment, already it's an already established facts that time is money, so anyone worth giving your time and efforts to should be very worth it. It hurts when that person who you're so dedicated to is on the other side not dedicated to you in return. It really hurts to discover that whom you cherish so much is not willing to reciprocate the love, in worst case they want someone else. Well there always has to be somebody involved.
Especially as a man, in the area or love and relationship it's known that the men do most of the sacrifices, at least in this time we are in, so they are prone to getting hurt the most, however the ladies get more emotionally attached so it hurts too if they get hurt. There are been numerous cases where people gets so heartbroken after so much efforts that they almost go crazy and there really isn't anyway to pay them back or get them to feel as you're feeling rather than just letting them go. Letting go seems like the hardest route to take, but it's often time the best.
The beauty of time is that it heals, it has it's way of paying back for our decisions, should we make the right call, in time it'll surface and we'll enjoy the benefits of our decisions, but should we make the wrong call, it'll also surface later in time and we'll be aware of the decision we ought to have taken., so when you know the right call is to let him go or let her go as the case may be and you choose to do the opposite, you've got to be rest assured that soon you'll be hoping you made the wrong call, cause people rarely change except they want to., and we don't know how to change their mindset you can only try.
Let's learn to choose who Chooses us as well as we choose them too, its not enough to ensure they are choosing us first, we also owe them that assurance that we choose them also and they are better proffered than all else. Can you imagine a relationship where both persons are actively and completely rooting for the other person, as though they are the ones to benefit from the proceeds of their win, such relationship should be the true goal, the dream of every man or woman, getting a partner as that would surely prevent your mind from worry, whatever you offer would be a good investment not to be bothered about.
Stay on the goal, wait, the good ones are out there and be hopeful to see them and hold them tight. Cause out there in the street is not really a funny place, most of the boys out there just want to sex, and most of the girls out there just want the money, it's no longer news it's the reality of the world we live in, so be careful in your selection as it would determine how happy or sad you'll be for a time in your life. There are ways to be careful though, the signs are clear and visible, plus you should really try to know what's really in their mind, not to sensing, find out.
I pray God help us in finding the perfect one and also help us in letting the wrong ones go, we need to find it comfortable in letting the wrong ones go and just hope for the best. It hurts sometimes especially when you love deeply, that notwithstanding you'll hurt much deeper if you don't learn to pick up your pieces and walk away. We came to the world alone, we eat alone, grow alone so we sure can live alone, there's nothing bad with being alone, at least it's much better than being with the wrong person constantly throwing your mind into rollercoaster of emotions, you deserve that emotional stability, you need to be with someone who wants to be with you also, so bad.
Thank You For Reading, I was only thinking out loud. Yes, Choose who chooses you!