Be Careful For Nothing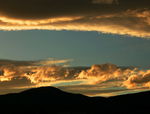 While we are young and energetic is the best time to take crazy steps to greatness. Why are we afraid, why are we too careful, what is there to lose, moreover time is still on our side, it wouldn't hurt to try, would it? Actually no time is the wrong time to do what you want to do. Even while there are kids involved and the responsibilities just increased, still on can do what one must do, only now we can't be too reckless, so we don't lose so bad that the home suffers. Notwithstanding we all know what we got to do and we live through life with the urge and aspirations of accomplishing the quest of our hearts.
God knows more than we do and he knows much more the burning desires he has placed in us to fulfill. Sometimes our backgrounds or environment can speak the opposite, but when we make up our minds and choose to risk to fight against all odds, the victory emanating is always breathtaking. Understanding the need for a certain level of risk that can be taken at a certain age or certain level of time, especially judging from the responsibilities at hand is paramount to our living. You must agree that some risk we take would make us look as highly irresponsible cause of the repercussions especially if it doesnt pull through.
While we were younger and more dependent, we had people who really didn't care on how we spent our money, our parents tried to bless our wallets, oh even if they didn't, they still took care of the home needs, leaving us with the luxury of do what you like with your money, we would be fine, not because they had enough though but because they needed your full concentration on studies and grooming up to be a better person in the society.
Apparently, few of us still earned at that point, many young adults are open to earning opportunities and fewer responsibilities, no wonder you could take their girlfriends out or buy gift items for your boyfriends, its indeed a time our ties weren't choking up our necks, it was the best time to embark on taking crazy risk. Yes I mean it, from teenage age up to your late 20s where you are still unmarried, likely not ready for marriage as a guy, or still young in marriage as a lady, it wouldn't be a bad idea to put that money in something so daring, an investment you feel would work out well and yield greater returns in the future for you. It wouldn't be bad.
However guys, no time is a best time to waste your money, so when we want to take risk at anytime, be it young or older, ensure your risk are well calculated and studied, don't say well I'm young and I can take risk now, so let me close my eyes to the fact that this business is looking shady and invest anyways, learn to deep investigate. Learn it from the beginning, treat your money like gold at all times however when it looks like it is not so bad to dive in, let go of the good, it might just be refined and brought up to you in a more pleasant and costly worth. We have seen people waste crazy amounts on something we see clearly that would have been unproductive, then when a better opportunity arises, they are left with little to utilize the chance.
No matter how many seeds are with a farmer, he must look for the best available soil to plant it, he wouldn't say I am wealthy so let me plant on stones or on clay just for trial sake, moreover I'm young, such unwise decisions could have been used wisely and enjoyed as a bigger profits in the coming days to come. Same goes to us, if it's not looking profitable learn to save, rather than waste, safe and store for a better opportunity, and if that crazy idea that was not looking like it eventually turns to be profitable, still you shouldn't beat yourself up, you did your research and it wasn't smart to jump on it, well now you've learnt and can act on that for a next time. Some could place a very little amount to try out those crazy risk, Cause of uncertain reasons like this.
Now there are times you know very well the detriments of parting away with a sum that could be used at home for something more useful, all because you feel there is a better business opportunity. Imagine using your child's fee to stake on a risk that is dicey, the probability of iy turning out positive to you is so low and yet cause your inner mind feels like it's going to turn out well, you have this strong feeling so why not, you still went ahead, with the fee of your child, or maybe the money meant to feed the family for some time.
Did you think what could happen if it doesnt work. Can you bear the thought of not having to feed, or your kid not being able to school all from a one minute decision you made. So not right. A risk must be rightly assessed, looked and thought off critically, with possible options weighed. Sometimes we don't go ahead with a plan cause the negative appears more costly and it would make no sense to risk it. Oh yes the bigger the risk the bigger the gain, but then nothing yet beat your peace of mind, if the risk is capable of distorting your peace then it's not worth the try.
Thanks for taking out time to read through guys. Thanks so much. God bless. Stay brilliant.