Let Us Talk About Progressive Society Builders
Image Source
"If you have to put someone on a pedestal, put teachers. They are society's heroes."
Hello to all the beautiful 
read dot cash family!
How are you?
Happy teacher's day to all of you especially to my virtual friends here who were doing the job of a teacher in any part of life. Without teachers, it was tough for me to read or write here. So I shall salute and appreciate their efforts which brought many fruits for me.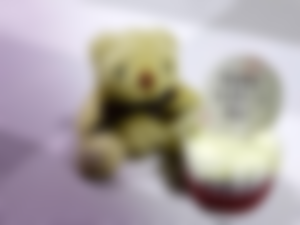 Image Source
I consider teaching as a service, not a profession. Because for a profession, we pay all the wages that a professional deserved. But for a teacher, we are unable to pay for his/her services. Teacher debt is always on us. Now we must give credit to our teachers for turning their dreams into reality.
The world celebrates this day on Sep-05, but I celebrate this day daily. Whenever I am in trouble or I am on a happy occasion I reminded my teacher's footsteps to manage these conditions. No doubt, the teacher is a blessing who had all characters either it is fun to entertain the class or it is research to make the whole class scientist.
I also served the Job of Teacher during 2015-2020 due to tight finance and my passion to serve my nation. Everyone can't be a doctor or engineer but everyone had the right to learn about humanity. Although I was a biology teacher my all concern was to give my students learning about Humanity and Biology in a Synchronized way. During my five years of teaching, I learn many things. One of them, I want to mention is never punish your pupils all the time, just understand his/her psychology and behave according to it. These students will flourish and make progress without any punishment.
These five years were very hard for me. I had seen a lot of things criticism from different sorts of people. Although some people also encouraged me for teaching many started to criticize me that I am wasting my time and I have to continue my study. Many of them didn't know I am doing my Medicine Degree at a well-known University near to my home 😂. It is quite natural when you start a job, many of them will criticize you without even knowing the status of the job. Hence I shall say, a teacher should be brave, passionate, and Optimistic. He or She will be able to see the future of his/her students and guide them according to it.
In these five years, I did my best to build a constructive mind that is now not only a doctor and engineer but also a good person in their lives. Many of them are doing now services in flood-affected regions without any cost. The last time when I was in the camps, I found one of the students. Believe me, I was feeling proud because he gave me respect and love more than I deserved. I never asked for students to be in contact with me. Even though I have forgotten their names but yesterday I received many SMS with the title, "Happy Teacher Day to Happy Teacher". It was all because I remained direction oriented. I was not strict and I gave assignments according to the taste of the students.
Nowadays, our teachers are criticized more. In some countries, still teachers are not rewarded with good salaries even though their rights are demoralizing. We should stop this trend. When we disrespect our teachers our literacy graph will decline below. Then we shall have more uneducated people who didn't know anything about a progressive society.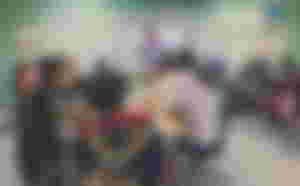 I shared one of the stories of the European Judiciary. Once a group of teachers called for strikes for their rights. Because teachers were not getting good salaries, not getting Staff rooms and the Schools given to them were non-cemented. The Governor of the state take notice of the teacher strike and filed FIR against them. All teachers were given punishments and body remands. Moreover, when the case move forward to Judiciary for a final decision, all teachers were hopeless and waiting for Hanging orders. But all the scenes Changed when teachers were presented in front of the Judge. He stood away from his seat. He remained there and asked all teachers to sit down on the chairs. Moreover, he gave remarks," Governor should resign from his seat because he had forgotten he became governor and I became Judge due to the teacher's hard work. We can be a Food Vendors or Shop-kipper and all case was finished". It is said there are more educated people in Europe after the decision of the Judge. Now all traffic stopped when a teacher crossed the road. When we gave respect to our teachers then the whole world will give respect to us.
Being a Muslim, I consider teaching a more sacred profession. Because over Last Holy Prophet Muhammad (SAW) stated, "I was sent to the world as a Preacher". A teacher is the best preacher. Salary and rights do even not matter to me. I always taught my students with my heart.
I shall ask my all friends, please must write about our teachers. It is a day to pay homage to their work. I hope the whole read dot cash platform will be full of Happy Teachers Day articles Sooner.