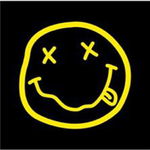 It was only last year that I learned about Bitcoin Cash and this year made me love more about it through this platform. Well, thanks to the people behind this wonderful community.
I really wanted to invest in cryptocurrency but I was still hesitant. Maybe because I am not a risk taker or it's just that my understanding about this is not enough for me to take action.
You might wonder about my title. No, that's not me. I am half younger than 67 and I am not a woman either. I am referring to my mother in the title.
Last night my mother and I had a little chit-chat and our topic was about Bitcoin Investing. She started the conversation by asking, "Bjorn, What is Bitcoin?" I was on my WFH shift yesterday when she sent me that message. After reading her message I was puzzled and instead of answering her about the meaning of it, I replied back with a question, "Why Ma, why did you ask?" I wasn't expecting she'd ask me that question. The fact that she is 67 years of age that's why I was astounded. But I fall back after a few minutes after realizing that she already knows how to use the internet. So it's no longer surprising some grannies these days would know about these digital currencies.
Mother then responded to my asking that someone was inviting her to invest in Bitcoin. She sent me screenshots of her conversation with a person she doesn't know. Upon seeing the information of the person, I immediately told her not to engage in any transaction with that person because the address in the profile was from another country and she didn't know the person. Then I told her that don't just believe in anyone asking you to invest in Bitcoin. I will explain it to you later (as if I know better about Bitcoin) after my shift, I continued.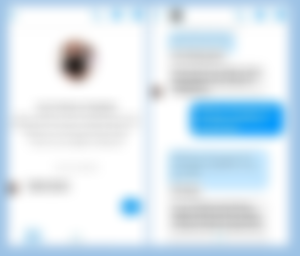 So last night I called her and asked what really urged her to know about Bitcoin. I tried to explain to her the best knowledge I know about Bitcoin and cryptocurrency (even if I feel it was confusing). Somehow she was attentive. Then she told me all about the Bitcoin trading happening in my home town.
I've been living in Metro Manila for almost twenty years so most probably there have been a lot of changes in the province that I wasn't aware of.  And one of those changes that is happening right now is Bitcoin trading.
She told me that there are groups of people there whom she knows that are encouraging her to invest in Bitcoin. Then I said do not just get in because she doesn't know about Bitcoin. Even if she knew those people personally, there is a possibility that she will be scammed. I told her that she would do her own research first about Bitcoin and Cryptocurrency if she really wanted to invest in it. I am worried that some people in our place would just fool the old woman with sugar coated words promising to get a high return on investment.
One thing that confused me about what she said was that, the group of Bitcoin investors in our place asked her to invest  5,000Php ($100) then she would receive a monthly profit of 500Php ($10). How is that possible if you are to ask?
Bitcoin should be decentralized then why are there groups of people having it centralized? Somehow I think that these people wanted to take advantage of people who want to earn money with Bitcoin but have little or no knowledge about it.
I don't know how people play with Bitcoin trading but the information that I heard from my mother was kind of doubtful. My mother didn't finish high school but she is a smart and tough woman. I know she will not just decide to take a risk if she is not sure about it. I just told her that she should read about Cryptocurrency trading, not just Bitcoin. I also told her that she would need a digital wallet which she knows nothing about.
I wanted to explain more to her about Cryptocurrency because those people around her asking her to invest bother me.
Anyway I have to end this for now. The wounds in my gums are still fresh and I am feeling pain in my right jaw.
How about you, does your grandma know about Bitcoin too? Share in the comment below, I would love to read it.
Thanks for reading. Ciao!

Lead image source credits to André François McKenzie
━◦○◦━◦○◦━◦○◦━◦○◦━◦○◦━◦○◦━━◦○◦━◦○◦━◦
To all those who support, Thank you!
━◦○◦━◦○◦━◦○◦━◦○◦━◦○◦━◦○◦━━◦○◦━◦○◦━◦