TTT [Week 45] - Tune Tune Train "Warm Winter Vibes"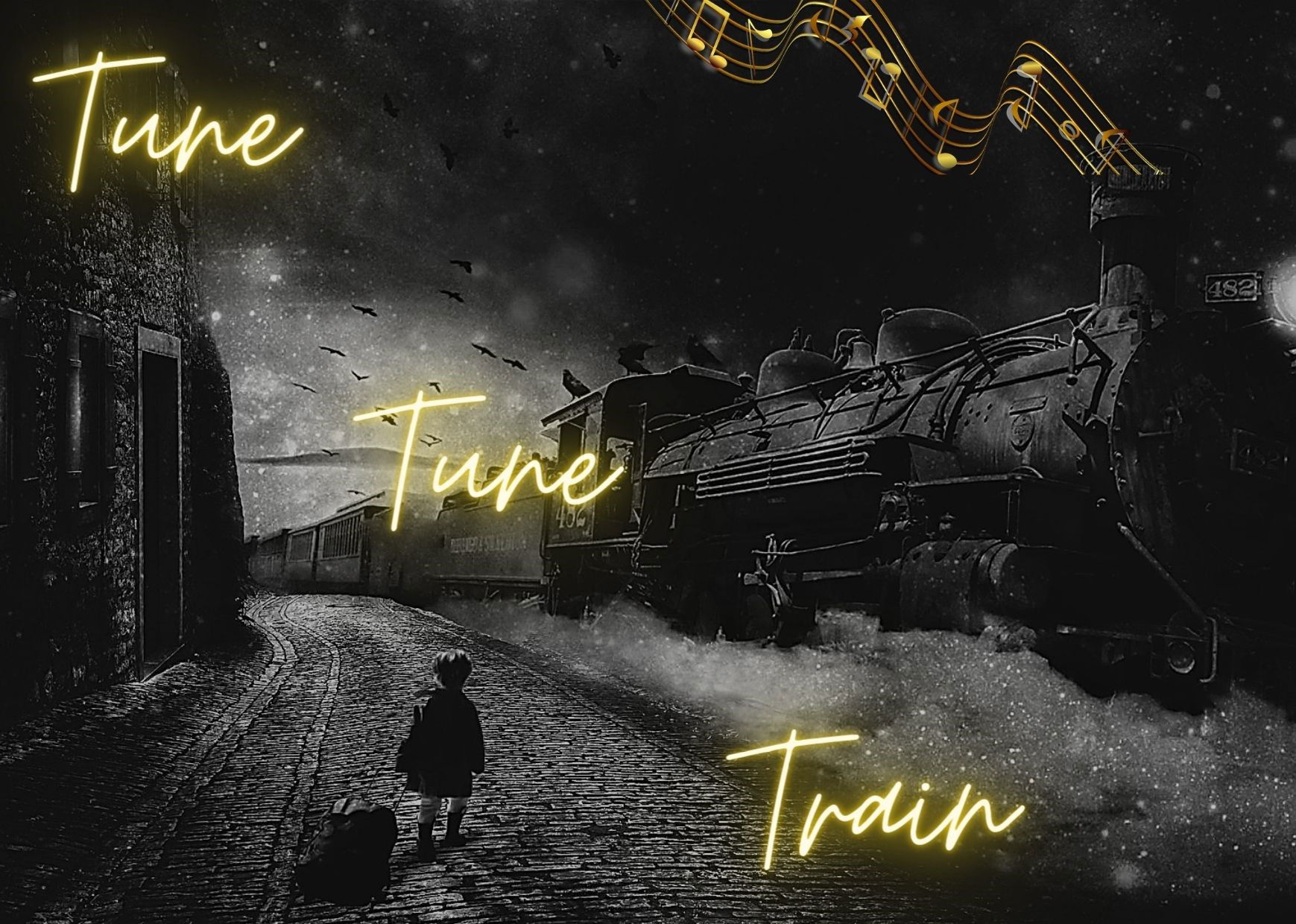 Like Every Week:
The Tune Tune Train connects songs, which can be done in many ways. For example three songs from the same movie, then the connection is the soundtrack. Or three songs from people that used to form a band, the connection would be that band. But it can even be three songs about Qatar. Which would make the connection to the soccer world cup.
It´s up to you Dear Reader to figure out what connects the train.
Or wait till I solve the riddle in next week's post.
Well I gave you two hints:
Soundtrack was there already in last week's episode.
And in my Midnight Gems Session, I gave another one. As I will do every week if on Friday nobody has solved the riddle. That hint was;
Famous Daughters of Famous Fathers
Now, combining that with the songs should be easy, or at least I thought it would be.
M83 - I Need You - This song is clearly from a soundtrack. from Divergent from 2014 to be specific....and who played Christina in that movie?
Martha Wainwright - Bloody Mother BeeP BeeP - Even when you Beep away the swearwords and combine what´s left with "soundtrack" and Google it, you would have found that this song is used in Big Little Lies. and in that series, we have a Bonnie.
Lenny Kravitz - Flowers For Zoë - This one should have made it all clear.... Famous fathers, Flowers for Zoë, Zoë who played both Christina and Bonnie.
I think I may know the answer this week, as you made it nice and easy! M83 - I Need You is from the soundtrack to the movie Divergent and Zoe Kravitz is in the movie
The Connection was indeed Zoë Kravitz and this time I made it so easy even @ablaze got it! Congrats and the boost is coming your way.
And again for this week the first one that gets the connection between the three songs below gets a Bonus on his/hers latest post.
The Tune Tune Train is leaving. Are You Ready To Riddle?
SO, here are this week's clues.
Winter is coming, and there is no better time to listen to the warm tones coming from a piano while watching the fire.
FIRE [Floor Jansen] - piano cover by Dean KopriThis is gonna be a cold one for many of us, for many different reasons. War, Recession, scarcity I wish that the next tune could keep you all warm. It can´t but it might help to keep you strong.
After Forever - Strong
Because in time, I can not say how long....but I can say that the cold will pass and we will all have our decades in the sun.
Nightwish - Our decades in the sun
I think this #TTT is one of my personal favorites. That´s a clue for you right there! And if you need more, which I can hardly imagine, check out My Midnight Gems Written Radio Show to be posted this Friday.
Let me know in the comments if you figure out what connects these three songs.
First to get it right, gets a nice Bonus!
The connection and winner will be featured in next week's #TTT
The connection and winner will be featured in next week's #TTT
Previous Tune Tune Train Rides:
TTT [Week 44] - Tune Tune Train "Flowers & Moving Pictures"
TTT [Week 43] - Tune Tune Train "You're from the 70s, but I'm a 90's b...
TTT [Week 42] - Tune Tune Train "This Nightrain is so easy"
TTT [Week 41] - Tune Tune Train "Some old Dudes"
TTT [Week 40] - Tune Tune Train Can You Figure out the Connection
TTT [Week 39] - Tune Tune Train undercover
Three Tunes Tuesday - Taking the Tune Tune Train
---
Thanks for the read!
Please hit that like button, it's one of the few free things in life!
Platforms where I Earn Crypto for my Content (Affiliate Links):
Torum - https://www.torum.com/signup?referral_code=bitcoinbaby
NoiseCash - https://noise.cash/u/BitcoinBaby
ReadCash - https://read.cash/r/BitcoinBaby
Hive - https://hiveonboard.com/?ref=whywhy
Peaked - https://peakd.com/register?ref=whywhy
Publish0x - https://www.publish0x.com?a=l9avg4xnbG
I do not have any connection with any company I am writing about. I am not being paid to write this article.
If you like my content, please hit like and subscribe. Because more Bitcoin baby Mistakes are coming......
Feel free to provide tips, comments, feedback, anything.....?
Remember that sharing will improve life in general!
Direct Donations are always welcome to keep me going:
BAT Tipping: https://www.youtube.com/channel/UCCW-PFikh6-VocGXA-mI7rQ
WAX: rx2r4.wam
BCH: bitcoincash:qpdqjxegqmfqnc7q9u2538cx0uwa7nwr5ganrnqe0f
BTC: bc1qdsrg7qaefxvel6hn6mjemjd4c8jjs40sasyvkp
ETH: 0x4216fEC23Ae7A7d9c46143Ce56C3e8f301F9868c