I Took Up The Challenge
Hello, my beautiful friends. Today is a very wonderful day because I do not need to start thinking about what topic to write about. A few hours ago, @Amjad_Ali_Waince mentioned to me in his last article that I should take up the challenge which the year has just started and I'm very glad about that because I was thinking of what to write when I woke up in the morning. Let's go!!!
Who is your favorite author of literature and why?
My favorite author of literature is a Nigerian. His name is Ola Rotimi. Ola Rotimi is one of the most popular authors of literature in Nigeria. I chose it as my favorite author of literature because he writes about the ills of society, exposes them, and even tries to provide a solution to them. Also, I have never read a bad work by Ola Rotimi. He's a highly respected author of literature and he is also one of the best people that relate to the everyday life of a Nigerian that I am. I love the fact that I can relate to many of the poems and books that he has written.
What's one thing that your mum or dad does not understand about you?
I feel like my parents do not understand the way I think. They always want me to do things like them and always want me to think like them but it is not possible because we are different people and they feel like I am the most stubborn child among all my siblings. It has changed because I am a bit grown and they have already accepted me the way I am. I am very sure that they still do not understand me but they are trying to pretend that they do which is quite normal but I promise not to let them down.
Whose relationship do you admire and why?
I admire my parent's relationship but I admire my sister's relationship more because I see almost everything that goes on in the relationship and I think I'm in love with it. She and her partner are so wonderful together and do almost everything together, cook together, eat together, go out together, and do not hide things from each other. I don't have a relationship yet but I know that by the time I have a relationship it will be the best because I'm taking my time before I conclude to date, someone.
What meme represents your life?
Presently I do not have any meme that represents my life but I know there will be. I have not taken my time to find the meme that represents my life. I only have some quotes that represent my life at the moment. My best quote is " Peace and love every day ". I love to live in peace because nothing is above peace in this life and for you to be happy you need to be at peace with yourself. Ever since I learnt to be at peace with myself I no longer think about my friends doing well and I'm not doing well because I'm at peace with myself and I know that I am growing.
If you could marry a celebrity, who would it be?
I am going to get married to a celebrity. Hahaha. If I could get married to a celebrity, it will be Wizkid. I don't know if you have heard the name before and if you have not you can check out his songs on apple music or Spotify. He is such a handsome man that is good at what he does and that makes cool music that is soothing to the ear. If you see him I'm very sure you will say that he is every lady's dream.
How many capitals of the world can you recognize without the help of Google?
I do not know so much about country capitals. My bad! I only know the regular countries that we hear about every day but if I have to count I still know about twenty country capitals without the help of Google. There was a time I tried to learn it but I couldn't.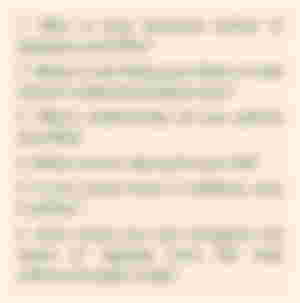 Have a nice day, my people.
I hope I did justice to this questions.