The purest love is the love we give to ourselves.
Today I want to tell you a story, the story of a girl who suffered a lot in her process of self-love, who since she was a child had to face many things, but in the end she did something for herself, she decided to love herself, take care of herself, value herself, trust herself and want to get ahead, achieve many things in life.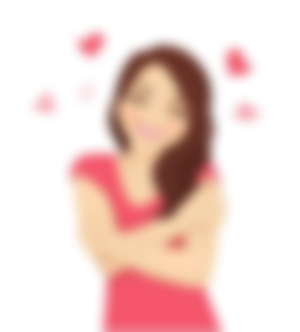 This is the story of Ana, a girl who had to overcome many obstacles to face her reality and worry about herself, all for her well-being and stability. From a very young age she cared more for others than for herself, for this reason, she grew up with many insecurities. She felt insufficient, less loved by others, like her family. She didn't know why it happened, why her mentality was like that, she wanted to change, but when she did, something forced her to go back, and yes, that something was her thoughts of fear and insecurity, but at least she was trying and that was a big step.
Ana knew deep down that she was capable of achieving many things both in her health and in life, but every day she wondered if... the time would come when she would feel good about herself, I don't judge her, but seeing herself in that insufficient way is very painful.
Since she was a little girl she saw life very complicated, she was affected by the comments of others because of her physical appearance, they told her that she was not the perfect stereotype, how ridiculous is that? Like many people it is easy to judge without knowing what the person is going through. I personally believe that when we don't like something about someone's appearance it is better to keep going down, that is, ignore that person, she dresses, does her hair or makeup in such a way because she likes it, if your comment is going to be negative and instead of helping her, you are judging her, please stay out of it and keep going down.
Continuing with Ana, she kept growing, but nothing about her changed, she surrounded herself with people who affected her life in a negative way and she just wanted to fit in, to be someone taken into account. Her relatives never did, it seemed she was invisible, how absurd, sometimes family hurts the most.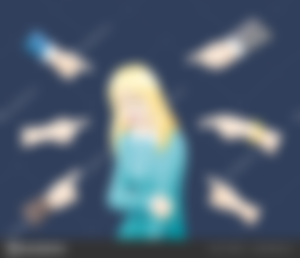 One day, while walking home, she thought if someday things would be different for her, if her thoughts towards herself would change. She always wanted to ask for help, to go to a psychologist and be cured, but for her parents it was too ridiculous. Ana was secretly suffering from depression and anxiety, but no one noticed, she was able to overcome it by herself. Until that day, which were only thoughts on her way home, she made up her mind. She decided to love herself, to love herself, to accept everything that came from her, to heal, so much so that she shouted when she got home:
''TODAY IS THE DAY EVERYTHING WILL CHANGE''.
Believe it or not, she stood up to her family, regardless of their comments about it, sought help and finally got away from those people who only brought toxicity into her life. Everything she did was for herself, yes, she still cared about others, but also for herself, she managed to give herself her worth as a person. Although it may seem easy, she also went through many painful moments of acceptance, because loving yourself is not easy, it takes time and goes at your own pace. She began to do many activities that helped her to grow, to be healthy and today she is achieving everything she always wanted.
Currently Ana is a psychologist, and yes, she is helping others, saying that no one is obliged to love or take care of themselves, everything comes from you, that is, only you can propose it, you can do it. She surrounds herself with positive people, who do not give her negative comments, only sincerity and support.
Ana is a real proof that with or without support you can achieve any goal you set, because yes, having a stable health is a goal, giving importance to your mental health is also a goal. This girl is unique in her own way and both she and I are proud of it.
Is it a very difficult process? Yes, but it is not impossible, trying is a big step.
So ends the story of this girl who went through a lot to achieve so much.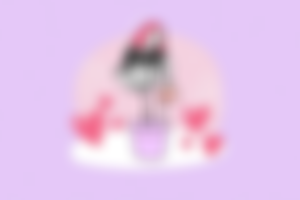 I hope you liked this story and that it helps you in this process of acceptance, I am proud of you and I trust you!
Your mental health is important too!
Tell me, what did you think?