Everyone's eyes are a little different from each person, not just with the color but the way they work and how well they see things around them. But eyeglasses or contact lenses which are also referred to as corrective lenses can help those people who has eye problems to see more clearly.
I was 16 years old, on my 11th grade that time when I started wearing my first eyeglasses. I noticed having a blurry vision whenever I look at the things far from me. Every time I look at the white board inside our classroom to look at the formulas written in there while my teacher is discussing, I don't see clear words or numbers but a blur, and every people who doesn't know thought I'm a snob 'cause they've been smiling and waving at me from afar but I always act like I didn't see them, but I don't really see them. Lol! So I had an eye checkup.
The doctor assigned to me found out that there was a problem with my right eye which if not cured or corrected will affect the left one as well so I need to wear eyeglasses to aid with the problem. I was asked to read from an eye chart with letters and numbers in different sizes. And since I need an eyeglasses, the doctor let me try different lenses with different grades until I found the one which gave me the clearest vision. The doctor changed the lenses one after another and he'll asked me "How is it? Which is clearer – this one or the previous one?" and I need to answer it honestly based on what I see because I know I'm gonna wear these eyeglasses everyday for I don't know how long shems.
What's fun in getting glasses is the time to choose for a frame yey! It was really fun to try each design, choosing which one is more comfortable and which one looks good on the shape of your face. I chose a plastic frame with plastic or shatterproof plastic lense for my glasses not to be that heavy 'cause I'm gonna wear it every day of my life no matter what activities I do.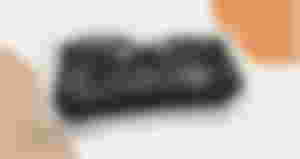 I had my first eyeglasses on February, 2016 and it lasted for about 3 years, until I reached my second year in college. But due to excessive wiping with any cloth I touch, no matter soft or rough, the lenses form scratches so I need to change it for the second time.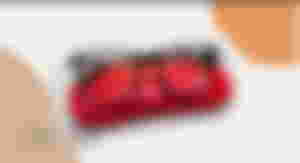 The frame I chose for my second eyeglasses is a bit bigger than the first one, as advised by my mom hehe.
The first two glasses I had was paid by my parents since I didn't have any earnings or savings back then as I was still a student.
________________________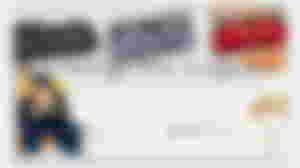 It was 6 months ago when I started using noise.cash and had received my own money which I personally earn. So I always use the site with my goal to earn my own money to pay for my own things without asking much money from my parents, and one of my goals is to have a new eyeglasses since my current eyeglasses was made 2 years ago and my vision's being a bit blurry, so I worked for it.
It was on the 16th of this month this year when an outreach program by a certain Eye Clinic from Cabanatuan was made in our Barangay. I don't have any plans to change my eyeglasses on that very day but when I had my eyes checked, it was found out that I need to change my glasses already so I did. And I think I was lucky enough because the price of Bitcoin Cash on that range of days became a bit higher. So I've converted some of my BCH savings to our fiat so I can pay for my new eyeglasses which costs $64.00, and I was very happy because I didn't have to ask my parents to pay for it and I know it was a big help for them as well.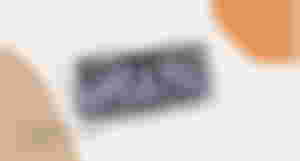 I was more comfortable with the big frames so that's what I chose for my eyeglasses, and what I love about my newest eyeglasses is its transition effect that whenever I go out with the sun shining so bright, the lenses become darker in shade making it look like a sunglasses. So cool! ❤️
Eyeglasses isn't really comfortable to wear for first-timers, it feels weird and makes you feel conscious the way you look, if the frame looks good on you, or what the other people may think about you.  But it really feels great because it makes us see the world more clearly -- they can make our whole world look better!
Now my next goal for my BCH Earnings and Savings is to pay for my tuition fee, and I'm waiting for the price of Bitcoin Cash to soar again so I can convert my BCH into our fiat.
Thank you for reading! :)
All images used in this article
were made and edited with PicsArt
and Canva.