As a newcomer on this platform and in the world of cryptocurrency particularly Bitcoin Cash, I felt satisfied so far with some little achievements I made for the past month. The figure above is not to brag but to inspire everybody to join this virtual group #Club1BCH.
I joined this blogging community last January 19, 2021, out of curiosity and some financial gains to be honest, but later on I realized it is not only for the benefits waiting for me but because of the opportunity that I can share whatever knowledge I got based on my experience as a blogger for the past ten years.
The Bitcoin Cash community here on this site were so helpful for beginner like me in the world of cryptocurrency as they explained to me the very basic information why we need Bitcoin Cash in our society.
Although, I am just new here on this platform, I am so thankful to all the Filipino pioneers who dominated here in terms of articles produced and the engagement they provided with the community.
At first, I felt hesitant to join the discussion about this so-called #Club1BCH which is a goal by some Bitcoin Cash enthusiasts to inspire everybody to hodl at least 1BCH.
The group which called themselves as one family is spearheaded by @PVMihalache @Eybyoung and other prominent members of the community.
I joined this community after reading an article from Noise about a blogging platform that discusses information about the cryptocurrency Bitcoin Cash, the low transfer fee and the way it was promoted by one of my internet idol, Kim Dotcom.
Upon reading some cryptocurrency articles I noticed that some users claimed they earned some real BCH on this platform, so I joined the bandwagon and started writing about my passion.
Writing online is a already a natural act for me because I have been blogging for the past few years both on free platform Blogger.com and the self-hosted blogging platform WordPress.org.
Due to the fact that I don't have any topic to talk to, I started my journey here by writing a tutorial on how I was able to published my blog without spending so much money, only time and determination.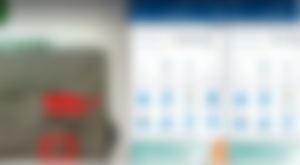 After one week of writing, I received my first payout and transferred it to Coins.ph worth $4.00 and upon reaching at least P900.00 equivalent, I tried to cash it out through MLhuillier.
Due to some financial difficulties, instead of holding my hard-earned BCH, I was tempted to sell it for a few pesos due to some financial mess in our family budget.
Upon cashing out my earnings, I felt motivated to work for more and to write various topics but most of these topics were my personal experience because in terms of cryptocurrency articles, I am still learning.
In the company where I am working right now there are instances that our salaries got delayed and it happened during this past two months. Despite the delay I really felt grateful because I discovered BCH that saved me from the problems by providing for our daily needs.
As a part-time blogger earning around $100-200 per month through Google, a minor glitch occurred in the system and I was late to discover that the earnings was already credited to Western Union but I failed to withdraw it. This is just another story to tell.
Aside from this platform, I also earned from Brave and other platforms providing free cryptocurrency and all the earnings were converted to BCH for easy cash out with the Philippines most popular crypto exchange and wallet, Coins.Ph.
The free cryptos from other sites got their home at my Coins.ph wallet and I converted it to my local currency that helps in my daily needs.
During difficult times, no matter how prepared we are, there are instances wherein circumstances occurred that we find it hard to fight with.
This is what happened to me, I don't have any choice but to sell my BCH crypto assets for a few pesos for my family to survive due to some delayed salary and other circumstances affecting us.
I sold my $30.00 worth of Bitcoin Cash to Coins.ph in exchange for a peso account that I withdrew through M Lhuillier and LBC.
I really learned my lesson in the world of cryptocurrency and the volatility of the price of BCH compared to dollars or peso but the most important realization for me is the fact that no matter how volatile BCH is, there's no other way, but to go up in value in the near future.
This is what I really believe, and as part of the community of BCH believers, I promised to allocated even a small amount per week to achieve my goals of earning at least 1BCH within this year.
If my goals will be reached after a month of two, it's already a bonus for me. Once my Paypal earnings from various survey sites, I will also add it up to my portfolio as i will try to buy more assets to achieve my goal of acquiring at least 1 BCH within this year.
Right now my Bitcoin.com's wallet balance is only at $9.00 which is way below to the my dream of achieving my goal but I am confident enough, that if anybody from the 1Club1BCH family could do it, we could also succeed on our journey towards financial freedom and spreading BCH awareness to our community.
To know more about Club1BCH, just start reading these articles below:
At your service,
Phil Newsome aka BantayanIsland
Sponsors of BantayanIsland