One of the world's fastest growing cryptocurrency coins, Bitcoin Cash have a huge potential to conquer the world of online trade and in order to do that, Readcashers should unite and share their expertise or any small efforts to promote the community and spread the use of Bitcoin Cash in various forms.
As a blogger, I just want to share some ideas on how we can promote Read.Cash and Bitcoin Cash to our blog followers and readers on prominent social media outfit such as our Facebook Pages, Reddit, Twitter, Instagram, StumbleUpon, Tumbler, Tiktok account and to various web 2.0 properties.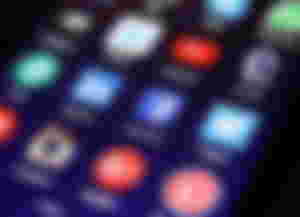 Image Source: Pexels.com
I considered Read.Cash as my family now although I am just a beginner here because I saw the potential of this community to grow exponentially and as a blogger, I think it is the right avenue to share whatever knowledge I gained during the time when the blogging industry was at her infancy.
Read.Cash is an instant revenue sharing platform unlike doing blogs on other techn giant platforms which is controlled by Google, Facebook and other platforms that we need to pass the stringent requirements and in terms of revenue you should wait for the next month to be paid out to you.
During the early days of blogging, year 2010 up to the year 2012, only few bloggers really understand the terms Search Engine Optimization or SEO and there are lots of gurus until this day who claimed to be experts but don't have any properties online that they could be proud of.
Search Engine Optimization (SEO) is not that easy to achieve but I can prove to you, how I was able to achieve it in my own little way with my first self-hosted blog, but I will dwell on the discussion later through a separate article, just don't forget to follow me here, and you will surely learn a lot from me.
To promote Read.Cash we should employ some tactics or already proven strategies such as posting articles about Read.Cash on Web2.0 properties.
Web 2.0 Properties is also known as Participative Social Websites or websites that emphasize user-generated content, ease of use and participatory for end users.
The main characteristics of this kind of website are free classification of information from users or contributors and provide rich user experience through participation and user generated content.
I considered Read.Cash and Noise.Cash as web 2.0 properties with advanced features in terms of revenue sharing capabilities.
Web 2.0 or the New Web 2.0 properties is considered by most veteran bloggers as powerful sources of traffic, engagement, and brand marketing. The New Web 2.0 or the current Web 2.0 properties includes various social media platforms.
Early Web 2.0
Blogger.com

Blog.com

Weebly.com

Hubpages.com

Squidoo.com
Social Bookmarking Sites
Social Media Sites
Facebook

LinkedIn

Twitter

Instagram

Reddit

Tumblr
The list of websites and Web 2.0 properties above are just the most commonly used websites and properties which I am a member also and have proven their use for the past few years.
As a newcomer here at Read.Cash, I immediately implemented some of my techniques to this Web 2.0 properties and I will update this post to provide links on how I promote this community to my readers.
Make Money with BCH Through Read.Cash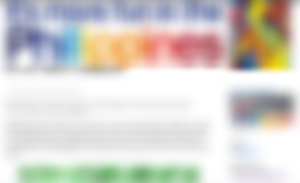 The fastest growing community here at Read.Cash should promote also through various social media platform. Most of us are members of Facebook and other social media sites and being a member of those communities, we as members here should talk more about Read.Cash on Facebook or on Twitter.
With our engaging conversation on various social media sites it could traction to the community as we invites our social media friends and neighbors to slowly migrate to Read.Cash or Noise.Cash.
The main goals of our free promotion of Read.Cash is not to entice our friends with the monetary values of joining the community, maybe at first we could invite them just by simply sharing how much we earned from this site but we should be careful that will join here not for money but for the love of the community.
This particular post is an on-going development on how I will be able to promote Read.Cash and Bitcoin Cash to the worldwide web and based on my previous experience as a blogger, I am willing to share every bit of details of how I was able to master the the Search Engine Optimization strategies.
At first there are lots of doubts if I will share what I have done during the early days of blogging and often times thinks that this technique is no longer effective to this modern days but I still believe that whatever I share on this community could help some newbie bloggers.
I know in my heart that there will come a time, this kinds of techniques will not be effective anymore in the advent of social media sites but due to my strong conviction of helping the community understand better about Read.Cash and Bitcoin cash, I am still writing here to share my experience and little known knowledge about online promotion and branding.
As I promote my page here on Read.Cash, let me show to you my most popular and highest earning articles on this Site.
How I Started Blogging Using Blogspot ($6.30)
Introducing MySelf: The Blogger Behin PhilNews.XYZ ($4.28)
Surprising My Wife with Bitcoin Cash as Valentines Day Gift ($4.18)
See you on my next article, don't forget to follow me or add your comments and share your experience about the topics I discussed here and I am more than willing to engage with you.
Thanks a lot, At your service.
PhilNewSome
Sponsors of BantayanIsland