Story of learning graphic designing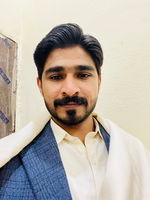 Online courses are so much in this world and there is wider scope of such things you just have to learn a skill and then you have to put your hundred percent in that skill and in result you can earn handsome amount from your skill.
there are so many platforms who are available where you can show your skills and where you can work.
inflation is increasing the whole world the poor are the hardest hit in this inflation and there are so many students who are under debt while they are studying they wanted to carry on their studies but due to inflation and due to stress condition at their home they also have to earn some money. So it become necessary to learn something effective so that you can earn something to manage your expenses. Being a student it becomes difficult to manage both things studies and job together . I have met so many students even in my class who are doing job just to pay the fees of the university although the fee is not much but their parents could not pay that fee it is kind of inspiration for me that they are studying with true dedication.
I found thar in doing freelancing I really not to do extra work and they're not fixed hour of working so I prefer to learn graphic designing and I took information about graphic designing from my classmate who is the doing this on fiverr and she is earning a good amount of money from there. I gather all the basic tactics from her . I was unaware about fiver but she said me that i should spend time on youtube and there are so many good channels who are teaching this work. I follow her advice and from very next day i started learning graphic designing from youtube it was difficult task for me because it was totally new thing for me so i was resentful to do this but i did not gave up i was determined that i will do this . From youtube i learned so many things about fiver gig and about graphic designing . I really recommend you all that you should also spend some time on youtube and we should watch some productive videos which are good for us . We keep on scrolling and we just waste our time. Instead we should learn some skill from such platforms there are so many users on youtube who are working with full dedication and doing their hundred percent to deliver knowledge about different sites. So i am thankful to youtube because only from youtube i have learned so many new things it introduced so many things. The world of fiver is like a new world for me. I was using youtube but i was not aware about such things i was just using for the sake of entertainment . But now this is the same youtube that is helping me and i am doing so great with the help of youtube .
now it become extremely important for everyone to learn at least one skill because the time is now digital and there is so much competition in physical jobs the time of covid has introduced us to online fields and now everyone has access to online platforms . Physical jobs person could not manage that expenses of his daily life so that online platforms are good in that sense and you can earn from such platform only you just be skilful . I was talking with my university teacher about bitcoin and i was mentioning read cash and he was amazed with me he also wishes best of luck to me for this work he said that you professional about what you are learning in your university and this thing will bring you to the sky. My professor really motivates me and i was truly overwhelmed . Thanks to my sir and class fellow who uplifted me and i am learning new things
thanks 🫶🫶🫶🫶🫶🫶🫶