In a faraway land where the grass is green and beautiful live two wonderful friends Rosalind, and Rosalie. Hearing their names, many would think they are twins because of how inseparable they are, but the people that lived in the land know better.
Rosalind and Rosalie are friends who were born two days apart from each other and because birds were kept together in an enclosed area for some months, they were able to create an undeniable bond with each other. They grew up together, ate together, and love each other that people envy them. Their ways were simple and everyone adore them because of their attitudes which were worth emulating.
As years flew by, these friends stood together until Rosalind, decided it was time to go beyond their land to see other places, but Rosalie didn't want to leave the beauty of their land. She has heard stories of other lands and how bad some of them are so she was scared to venture out of their comfort zone.
Rosalie tried to talk Rosalind out of her out-of-the-blue journey the first time but let her be when she made her mind up. Rosalie knew Rosalind is adventurous and she has been camping that adventurous side because of her so they decided to wish her well.
The day set for Rosalind to leave the green land came and Rosalie came out to wish Rosalind goodbye. She was sad that she was leaving but knew she couldn't stop her. Instead, she was glad when Rosalind promised to come back to check on her. Hugging themselves, Rosalie let Rosalind go as she open her wings and flew away.
Rosalind traveled North, and South before she moved toward the East. In the North and South, she found some beautiful places while others she find oddly strange but she never gave up flying around having the hope to meet her good friend again.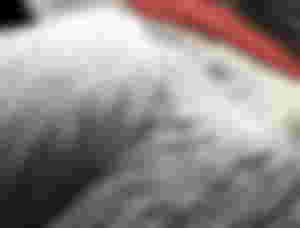 One day, when Rosalind flew across the forest on the East side, she met a strange bird. It was big and was sitting on the branch of a tree. She also noticed the bird's eyes were small. Being a curious lass, Rosalind approached the bird.
When she got closer to the bird, she was scared at first but summon up the courage to move the loser. She met with the bird and spoke with him. After a while, she got to know his name as Johnny. While she chatted with John, she got to know a lot about species of birds as John wasn't just big but vast in knowledge.
Rosalind decided to spend some months with John to learn more which she did. After some time, she told John she has to leave and promised to come around to check on him again to learn more. For now, she has a promise to fulfill. Rosalie's hearts call to her... Maybe it was her heart that missed their company.
Thanks for reading and stay safe.
Photo Source: Unsplash.
Writer:Balikis
Date:19 March 2023.