Blog #39
October 17, 2021
Hello, what's up Beautiful users of read.cash!
Yesterday, I joined the prompt about laziness and while reading the article that I made, it gives me some idea of what to share today.
Laziness makes us unproductive and it also allows us to procrastinate.
So what I am going to share today is my understanding of how to avoid procrastination. As we all know that time is so important and that we should not waste it on those things that can't make a real difference in our life.
---
Action. Take immediate action to what we have planned. Once we have decided what to do, work for it. No more time for excuses, it will only make us unproductive and it will surely fail.
At the start of this month, we all have our goals. It's either written or it just has it on the mind. As soon as we plan it, what should be the next thing to do? Should we wait for another day to start grinding or we will start at the moment after making it?

Remember: After planning, the next thing to do is take action immediately. Don't waste time and no more room for excuses.
Be selective. Select the most important things that we need to complete at the moment. Set aside those things that can eat up our time. Setting clear priorities on what to do for the particular day will result in achievement.
Consider the consequences. Always put in our mind that procrastinating doesn't lead us to success. If we don't work now, then we won't reach our desired goal
Not being able to accomplish the work today will make our work doubled for tomorrow.

When you didn't finish the project that your teacher told you to do, you would not get the same grades as those who passed it on time

When you say that you will do the things later, then surely you wouldn't accomplish anything within that particular period.
Develop the habit of starting and finishing our works or jobs. When we practice this habit in our daily lives, it will be easier for us to complete our tasks every day.
Do not jump with another task when you haven't done with the previous one

Do not accept another workload when you still have your work to do.
Completing our tasks gives us a positive feeling. It will make us happy, positive, and confident.

Have you felt that when you had complete all tasks in a day?
Erase all thoughts or things that can lose our focus or distract us from what we did.
Thoughts that we need to let go

Thought that tell us to do our work later

Thoughts that tell us, we can't do it

In short: Let go of those negative thoughts and feelings
Focus on our desired goal
When you are distracted by some unimportant matters, try to look at your written goals so they keep you on track again.

As you wake up every morning, look at your list of goals to be finished within that day so you will know what are the important things to be fulfilled in that day.
Focusing on our goal makes us more motivated to do better. Having no definite goal seems like we are heading in uncertain directions.
---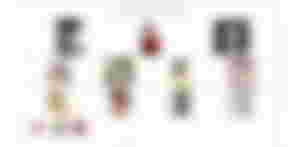 Flexing my generous sponsors. It will be nice if you take the time to read their wonderful works.
To my sponsors, upvoters, commenters, and readers thank you so much for the effort you take every time I published my works.
Happy Sunday!
God bless and keep safe everyone!
---