Save By These Funny Would You Rather Questions
Blog #220
April 17, 2022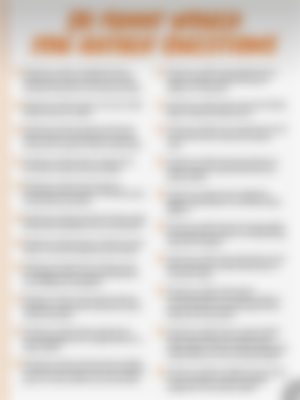 Yesterday I stumbled upon my friend's article about these funny would you rather questions. Reading the questions made me laugh because I find those questions very amusing. And after reading it, I saved the questions because I wanted to try answering those too. Thanks for initiating these funny would you rather questions sis @joydigitalsolutions. This saves me today.
---
Would you rather have to shave all of your hair or lose your teeth?
I would rather shave all of my hair than lose my teeth. Having no teeth feels like I am an old woman already. Lol. It would surely be difficult for me to eat my favorite foods too. While if I shave my hair, I can still do and eat what I want. If I am not comfortable going out, then I would just use a wig instead, right? And eventually, after how many months, that hair will grow slowly but when I don't have teeth then there's no chance of making my teeth grow. The only thing I can do to have teeth is to have artificial teeth but since it's pricey then it would still be impossible for me to have those artificial teeth so shaving all my hair would always be my choice.
---
Would you rather wear the same clothes to school every day or have your parents pick out a new outfit for you every day?
I would rather choose to wear the same clothes to school every day especially if it's our school uniform. Way back when I was in high school, I only have two blouses. Unfortunately, one of my blouses got stained by the pen's ink so I don't have any choice but to wear the same blouse every day since we don't have Zonrox or any other soap that could get that stained away. I only got to wear that stained blouse again during my third year when our mother's sister got those stained clothes and washed them. I'm glad that I finally had another blouse to wear until my fourth year in high school.
---
Would you rather have teeth that are super crooked or teeth that are as yellow as a banana?
Oh my, I can't pick that two choices. Having crooked teeth is somewhat embarrassing especially if I smiled and people would see my crooked teeth however if I need to choose between these two choices then I would choose to have teeth as yellow as a banana.
Why?
It's because there are lots of ways how to whiten teeth. From what I have learned with my friend before, we just need to use baking soda as our toothpaste and it would surely slowly whitens the teeth. I haven't tried that one yet but I saw my friend trying it and I am amazed to see her white teeth.
---
Would you rather visit a good amusement park once every month or go to the best amusement park in the world once per year?
I would rather go to the best amusement park in the world once per year and would bring a Camera or Video Recorder to capture and record everything while I am still there so that if I would miss going there, I would just look at the photos that I was able to capture and videos that I recorded.
So that's my entry on this Funny would you rather questions. If you'd like to join and write about it, then you can. We would be glad to know your pick of choices.
Thank you so much to my dear sponsors who stay with me up to this moment. Thanks for your support and trust. I prayed and hope that God will bless you more.
To those who take time to read my articles, leave an upvote, comments, and likes on my published articles, a million thanks to all of you. This is me, 🧕BCH_LOVER 🧕once again. Thank you for your time today.
God bless and Keep safe you all!
Before leaving, please hit the 👍button. Thank you so much!
..//Telegram//..//Twitter//.//Noise.Cash//