My End of the Month Goals Report
Blog #371
September 30, 2022
Hello read.cash family!
It's the end of the month so it is the time to check how's my whole month going. Am I productive or not? Have I achieved all the goals that I had set for this month?
Some of you knew my goals already but for those who just visited my profile today, here are my September Goals: Write 25 Articles, Achieved 500 Main Token and 5K fame (Main), Achieve 125 Shards and 100 XTM in my wallet (Torum), and 500 Blurt and 4K Blurt Power (Blurt).
---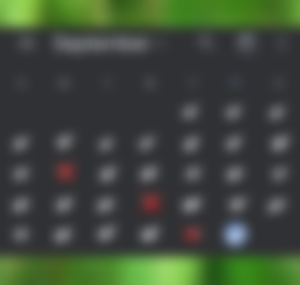 Read.cash Goal (25 Articles)
September has 30 days so when this month started, I set a goal of writing 25 articles. Supposed to be, I'll be setting a goal of writing an article per day but since I was a little doubtful that I can make it so I rather set it to 25 articles because if in case I feel like I want to pass a day without writing one, I won't be pressured to publish. In this month, I am glad to announce that I have achieve this goal. As you can see in the calendar above, I only have three days wherein I was absent in publishing so that means, I write a total of 27 articles including this one.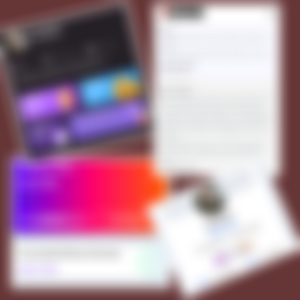 In Main, I have achieved my goals too. It was on the second week that I had reached the 500 tokens. Winning and receiving rockets had really help me a lot in achieving this goal earlier than the time that I expected it to be achieved. And for the fame, I was able to achieve it this last week of September. Third and fourth week, my progress in Main became slower. There were times that I only post one post in one of the main board unlike in the first and second week that I sometimes had reached the number of post in a board. But nevertheless, I'm still happy with the result.
I joined Torum first before Main but my progress here is very slow and I know one of the factor why my Torum journey was not satisfying for this month is because I was a little bit demotivated to be active in the site. One reason was, most of the post that I saw is about crypto and since I was still a noob in this kind of things, sometimes I was uninspired to post there. Maybe if some would post about relatable things like photography, daily life happenings or other things, I might still be active the way I used to be when I was a few days old in the platform. With my goals in Torum, it's a fail. I wasn't able to acquire 125 Shards and haven't earn more XTM too. Right now, the shards that I have is 90 while the XTM was just 73.81. I wasn't able to reach even 75 % of those amount I set but that's okay.
Now, let's move forward to my Blurt goals. My September blurt journey is way better this time so I proudly say I had achieved my Blurt goals or I say I surpass the amount I set for it. One thing that made me more inspired to continue my Blurt journey is because of those people who constantly upvoting my blog. I am blessed and thankful to have them eveytime I publish blogs. Last September 24, I became 4 month old user in Blurt and I'm happy to have reach that far.
When I set my goals for this month, I was hoping that I can achieved all those by the end of this month. I was active during my first and second week in those mentioned earning applications and sites that's why I am positive that I can fulfill all those but when the third week had started, I had been strike by my laziness that sometimes lead me to not visit and post in TORUM. But despite the result in my Torum goals, I'm still grateful and happy that I was able to fulfill those three goals that I set for this month and I can still conclude that my September is a productive month.
Thank you dear sponsors for staying in my block. God bless you.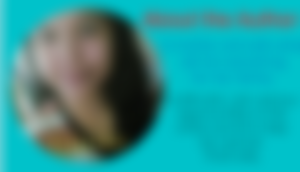 Here are my referral links;
[ Main ] [ Torum ] [ noise.cash ]
[ Hive ] [ Core Mining ]
[ Faucetcrypto ] [ Presearch Browser ]
If you'd like to connect with me, here are my profiles in other platforms:
[ Blurt ] profile.
[ noise.cash] profile
[ noise.app ] profile (if you have followed me in noise.app, just hit the like button in one of my post so I can check and follow you too.
[ Torum ] profile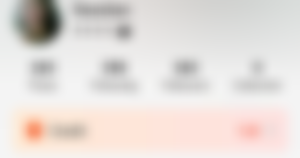 Pixie profile
You can also connect with me in pixie. Thank you.