Blog #24
October 2, 2021
Hello, happy Saturday beautiful users of read.cash? How are you today?
I spent my whole morning reading September report articles from other users. I am happy and inspired reading all those and makes me say to myself ("Wow, Sana all"). Mapapa Aana all nalang talaga ako, those huge earnings that they have on their wallet encourage me to do better in this month. Hope I can reach my goals and surpass my earnings from last month.
After reading all those September achievements articles, I also read that trendy topic which is to have $590k worth of money. As I was reading, I was prompted to make my version of it, and here it is. Hope you will enjoy reading this.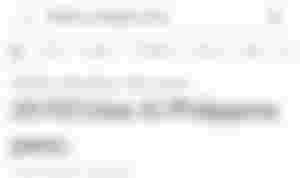 If I am blessed with that huge amount of money, what will I gonna do with it?
First, I will spend it to repair the house of my grandma, and make it more spacious so that if her grandchildren will visit her, we can all stay inside the house and have fun.

The second is to build my own house. I like to have some privacy and I also love decorating my own house. I want the outside area to be spacious so I can plant some flowers. I love planting and owning some flowers. I want to plant it on those recycled bottles then I just paint it and put some designs so it will more attractive and not only that we can also help to save our environment. Instead of burning or throwing it everywhere, why not make use of it. It will surely beautify my home.

Third, buy a car or a van?🤔 I would probably want the van instead so the whole family can ride into it. Whenever we want to go somewhere or have some fun, nobody will be left behind. I want my whole family to enjoy it. I don't like that I am only the one who got to enjoy and have a luxurious life, I want my family to be with me in it.

The third is to buy a huge farm. What will I gonna do with it? I have so many things on my mind like, 🤔
Those cows and goats will be the source of fresh milk🐮. Those fresh milk will be sold in the market at an affordable price so that those less fortunate people can buy that too.
I want to have that poultry farm where I can harvest lots of eggs and sell them, then the chicken meat will be sold too. That's a profitable business, right?
I want to have my farm with different kinds of vegetables planted on it. Since it's a wide area and vegetables need to be monitored, I will hire those unemployed people in our place to take care of it. Those people will receive lots of benefits from me like monthly food supplies plus a better salary that awaits them at the end of the month. Their work is just to monitor and check the farm every day, how I wish this is true! Imagining these things makes me happy. I always dream to help those less fortunate ones.
Since, I already have a dairy, poultry, and vegetable farm, the next thing I have in my mind is to own a restaurant. I can assure everyone that the dishes that we will serve to other people are always fresh because the ingredients that we will use are from my farms.
Lastly, offer scholarships to young individuals who want to finish their studies.
That's all I can share today, Thanks for reading up to here!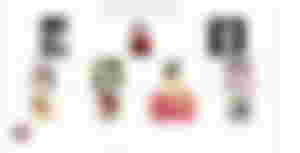 Flexing my generous sponsors. You can check out their amazing works too.
To my newest sponsor today, @McYusuf, @Amy05 and @Sweetiepie, thank you so much for making me inspired and motivated today.
To my sponsors, upvoters, commenters, and readers, your support is highly appreciated by me. Thank you so much for your unending support and trust.
God bless you all and keep safe always!!!
Good evening!
---
©BCH_LOVER