4 Days of Being Away; Where Am I in These Days?
Blog #404
November 25, 2022
Checking the last article that I published, I discovered that I am four days absent from here. That was long days of absent. What made me busy within these four days?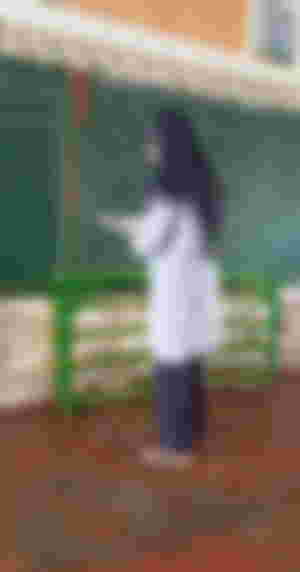 Meetings in school
The first meeting that we had was when the previous teacher of Adam had message in our group chat that the grade 1, grade 5 and kinder parents would have a meeting. I didn't know what the meeting was all about, I only knew when it started. It was about the Jamboree and those Twinklers that are willing to joined.
The second meeting happened last Tuesday. It's for the FPTA and SGC Officers. The principal was supposed to be the one to initiate the meeting but since she was needed at the Division so it's the trusted parent who was responsible for it but sadly we were just few who attended during the meeting so at the afternoon, the principle messaged us that we will be having our meeting again yesterday and this time the principal is already the one who had initiated it (the above photo was our principal).
Laundry Time
Sunday is the start of the class of my children so every afternoon after their class, I had to laundry their uniforms. Mostly in the afternoon, there's a slight rain showers so expected that the uniforms would be having dirts and the pants would get wet because there's small waters on the way so I had to laundry it before the dirt would stick to those. It's very hard to handwash those if the dirt would stick to it for long time.
Catching Up with my family in Cebu and with my sister in Manila
Every afternoon, they would initiate a call and sometimes that call would last for one or two hours. Somehow talking to them makes me not lonely anymore during afternoon. I love talking and throwing some jokes to them and seeing my cute and chubby niece makes the call more livelier. How I missed those times that me and my brothers and sisters had some bonding.
And just yesterday, my sister who lived in Manila traveled to Cebu to visit my grandma. Earlier she called us and shared that when my grandma (who got stroked) was very happy seeing them. When she saw my niece "Clara" who was held by my sister, she tapped her side because she wanted my niece to lay down beside here so my sister put Clara down while she's asleep. What makes me more happy was when my sister said that my grandma was being talkative. Though her words can't be understood because she can't speak properly, I am happy that she's getting better every day. Thanks to my sister and brother's care to my grandma and mostly to God for slowly healing my grandma. I hope that very soon, she will be totally okay.
And this is all for today's blog. Thank you for giving time to my article. Happy Friday to all!
Thanks to my dearest sponsors for staying in my block. God bless you all.