"Invest what you can afford to lose" these words I always keep in myself whenever I invest my money in any NFT Games. I had to NFT Games right now and I invested this two NFT Games 2 or 3 months ago. Months ago this two NFT Games are so trend because of the amount of profits that you can earn into it. Because of all the good feedback about this two, I tried to invest.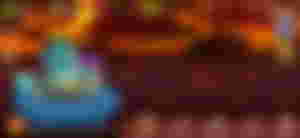 This was the first NFT Game that I invested, because of good comments and feedback that I received about this game so that I invested small amount of money. They listed in their whitepaper that this game is 10 years Contract.
The token that you will earn in this game is called Coinary Token (CYT). 3 months ago the value of the CYT was 20pesos per one CYT. I admit that time the token is quiet high. You can earn the token according to your rarity. The higher the rarity, the bigger amount you will earn the token. At first my rarity is Common it means level 1. I can only earn small amount of CYT, it was 0.75 CYT per day, you can earn in common account. So I decided to level up and I reached the level 2 of rarity, which is Uncommon. As I remember, I can earn 4.5 CYT that time, in uncommon rarity. You need to have CYT for you to used it for breeding yout dragons. Rare, means level 3. As it was listed in their whitepaper. Rare account can eligibly play in PVP and PVE mode. Because that time CYT is expensive and I don't have any amount to invest, I stagnant in Uncommon account. 3 months ago before you can upgrade your rarity into Rare or level 3, you need to invest 20,000 pesos and it is equivalent to 3 rare dragons.
So Right now, I can say that I lost in Dragonary NFT Game because the amount of 1 CYT is tada!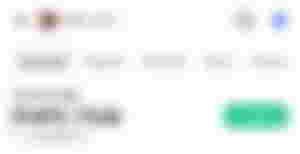 Lowe than Php 1.00, I think that maybe this game is in rugpull. Rugpull means, the developers of this dump this game. I know that I can't say that because they said in their whitelist that the game contract is 10 years. If I want to upgrade in Rare rarity, it only cost now $50 dollars and that is equivalent to 3 dragons. Imagine from $400 dollars to achieve the Level 3, 3 months ago today it only cost $50 dollars to achieve it.
I know that I am not the only one lost in this game, especially those big investment has lost also. I think all in all I invest in this Game cost $200. I can't fully say that this game already dump bu the developers because the game is still playable. I stopped playing this for now because the only Rarity can Earn CYT is Rare or level 3 to Up. My Rarity is still Uncommon. They had change their whitepaper many times and if you want to read the whitepaper about this game you can read here, just "Spank Me".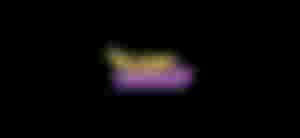 I know that some of the users here know about this NFT Game. This was the second NFT Game that I have. I think Farm PVU is the easiest and simple NFT Game so far. You only need to water your plants and you can earn Light Energy (LE) and you will use it to convert into the Token of this game which is Plants vs. Undead (PVU) Token. I will not explain further about this game if you want to know more about this game just "Spank Me". 2 months ago, I invested $40 almost to enter in this game. So I bought Sunflower Mama and Saplings and I water it everyday check if there's a crow.
3 months ago the value of PVU token was $20 so image, you can convert many LE to PVU before. To those first Investors of the, they are the one who has a big profit in the game. Go back to the first day I enter in this Game. The amount of PVU that time cost $3.40 and I plant many plants to earn LE and Convert it to PVU. But as the weeks passed, the value of PVU is dumping and dumping. And today this is the value of one PVU.
Tada! The value of PVU is playing between $0.16 to $0.10. Sad to say I haven't get my investment since day 1 until today. And yes, I lost. But anyway, that is the reality in crypto world, it is not always winning sometimes we lost.
---
Author's Message
I know that there is no assurance if my investment will back or not. But I accepted already because this is the reality about crypto. Atleast I didn't invest big amount, and I learned in my journey in these two NFT Games. For now, I am observing the Dragonary because there are so many rumors that this game has a future like Axie Infinity. And to my PVU Game, I continued planting plants and I already earned 23 PVU token. Better to hold it than to sell it. Even though seems like my two NFT Games is rugpulling, I would still believe this game, because we don't know in the future, this two games will pump and like an Axie.
This is Genisis Reminding You "Invest what you can afford to lose".
You are Free to visit My Sponsors Articles
Thank You For Taking time to Read!
Lead Image is Edited in Canva
All Photos Posted is a Screenshot from my Phone